Coaching topics: Career Plan, General Coaching, Interview Coaching, Portfolio Review, Chatbot Design, Leadership Coaching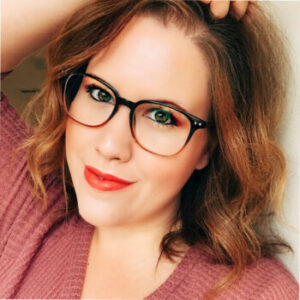 Amanda Serfozo's experience
Amanda Serfozo is a UX Content Design Strategist at Capital One, with over 10 years of experience designing for products, experiences, organizations, and communities. Today, she leads a team of cross-functional designers, researchers, product partners, and legal counsel towards human-first language that lands with customers on their way toward financial wellness.
Apart from her day-to-day projects, Amanda also leads and participates in Capital One's Community of Practice, a 600+ person community of designers across the organization, and coaches fellow designers on how to use internal content design systems. Externally, she also mentors university students seeking careers in UX, and speaks at Richmond UX meetups.
Early on, Amanda was the first hire at UX consultancy, Nine Labs, the first content designer at Phase 3 (formerly Brand Fever), and an independent practitioner for over three years, embedded within UX teams across the world. During her time inside #agencylife, she hosted over 40 episodes of a podcast called "On Branding", interviewing design leadership at respected companies like Warby-Parker, Etsy, and Coca-Cola.
A New York native, she graduated from Emory University in Atlanta, Ga. Over the past decade, Amanda has lived and worked in unique settings, including cities, suburbs, beaches, and mountains. Today, she writes for billions of users from her 1900's farmhouse, photographing creative small businesses and pouring candles in her downtime.
Coaching Session: Amanda Serfozo