Trusted Training for Content Designers & Product Teams
We offer skills certification and team training trusted by thousands of students and Fortune 500 companies worldwide. Join us!

Get Certified


Train Your Team


Check Out Workshops

We offer trusted, results-driven learning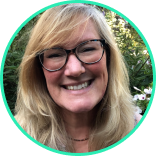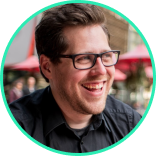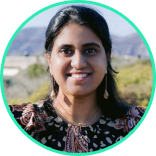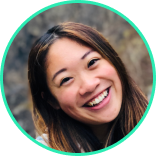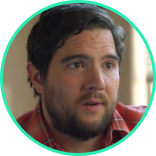 Our curriculum is vetted by amazing advisors. Our instructors are expert UX content designers.
Our Advisory Group of outstanding content design leaders reviewed and vetted the scope of subjects in our courses. Hiring managers know you're ready to get the job done.
Whether you're just starting out or you're a pro with a skills gap, we've got you covered. Our courses teach the essential skills you need to thrive in your role.
We partner with the top tools & software providers you need to succeed in your content design career including Figma, UserTesting, Voiceflow, and Lokalise.
Our course instructors are professional UX writing leads and subject matter experts from Google, Amazon, Facebook, Intuit, Vogue, and more.
Learn the who's who of product design teams and how to manage your role. We'll help you understand what's expected and how to deliver workable solutions.
Quizzes and writing exercises give you the confidence and practice you need. Build up your writing skills and finish every certification course with a portfolio-ready project.
Career support for every level & role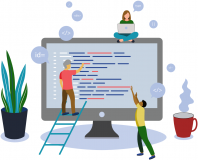 Our most flexible learning path. Perfect for students or people working full time. Earn your certification in 8-12 weeks of online study.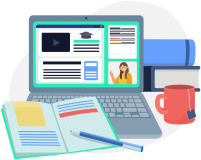 Prefer live, hands-on learning? Virtual workshops get you trained up in just a few short hours. Hone your craft.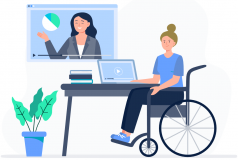 For one-on-one guidance, book time with one of our prestigious, working content designers. Talk through what's most important to you.
You'll be in great company
Our clients and students come from top tech companies and other amazing places.

The value of a UXCC education
How do you measure the value of online training? Survey your course grads!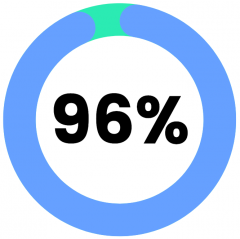 96% feel prepared to work
It's our job to help students succeed. 96% say their certification prepared them for the UX writing and content design field.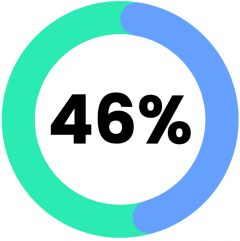 46% earn more money
Is it worth your investment? Yes, if you want a higher salary. 46% of graduates say their salary was higher after completing a UXCC certification course.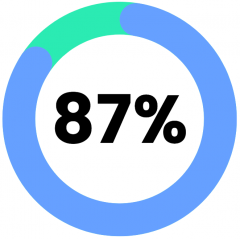 87% recommend us
It's hard to please everyone. But we try! 87% of graduates say they would recommend UXCC to a friend or colleague. We're working on 100%.
Based on results from our June 2022 graduate survey
Give your team the tools to succeed​
Training accelerates your collaboration, design, and operations. It's worth it.
Teams with shared knowledge and processes create better content together. Your customers will see the difference when the entire team knows how to craft better experiences with more attention to detail, high-levels of empathy, better messaging, and focused guidance. Choose from self-paced courses for maximum flexibility or hands-on workshops for quick alignment and learning. We'd love to help improve your products.
"Our product team made a content update using the ideas from the UX Writing Fundamentals course.
We've since seen a 20% increase in conversions."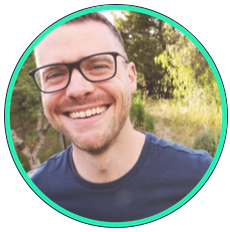 Sam DeReign

UX Content Strategist
Meet some of our friends 🙂
It's our mission to help students thrive in their jobs by providing top notch training.
I found the entire course to be enlightening and engaging. Thanks for creating this course and for taking the time to review our work in such a thorough way.

Donna Weitz
Senior Technical Writer,
Guidewire Software
My overall experience with UXCC has given me great confidence as a UX Writer. This is as good as GOLD, and will help me get exactly where I want to go.

Antonio Mendez
UX Writer,
Prudential Financials
I wish I took this course sooner. There's a lot of info UX writers are expected to learn on our own. This course helped tremendously!

Nerie Ohana
UX Writer,
Microsoft
As someone who is mostly self-taught, this course finally gives me the recognition and confidence that I've been needing.

John McCarthy
Principal Content Designer,
IA Collaborative
Choose your way to learn
Self-paced certification courses offer maximum flexibility

Learn everything you need to succeed on a product design team in this professional certification course recognized by hiring managers and recruiters from top tech firms.


Power up your tech writing! Learn how to incorporate user experience writing and design best practices into your work—along with specifics on writing for user interfaces.


Perfect for anyone working on a product design team. Learn to research your content, A/B test copy, and present your findings.


Everything you need to know to design content for accessible products. Help your team meet compatibility levels so all users can succeed.


Become a certified Chatbot Designer. Learn to craft useful conversational experiences and build a chatbot prototype.

Experiment with writing for voice to gain a deep and meaningful understanding. For anyone who creates, establishes, or shapes content.
Online workshops provide fast, hands-on learning
Intro to Figma
Tailored to content designers working on design teams. Learn text editing & styling for better collaboration.

See Upcoming Dates
Advanced Figma
Get beyond text editing. Learn to demo those content design ideas using every designers' favorite tool.

See Upcoming Dates
Building Your Portfolio
What makes a great content designer portfolio? Put your personal stamp on your portfolio so you get hired.

See Upcoming Dates
Naming for Products
Naming is hard! Reach clarity about when—and if—your product feature or element needs a name at all.

See Upcoming Dates
Error Messages that Work
Learn how to research, craft, and design error messages, including how to systematize and edit in bulk.

See Upcoming Dates
Content Testing Essentials
Increase task completion,
conversions, and comprehension. Learn content testing techniques.

See Upcoming Dates
Resources & upcoming events
Don't miss all the resources we offer! Check out the Content Designer Blog, our new podcast called The Interface, our industry-famous newsletters, and the Gender-Inclusive Language Project.
Frequently asked questions
You'll have to work for it, but everyone who successfully completes the course assignments, and demonstrates mastery through the final project and exam, will earn a certificate and become a Certified UX Writer. Enrolling in a course does not guarantee certification.
Certifications act as a skills stamp on your "career passport." As you travel from role to role, a certification showcases your core competencies at a quick glance. Certifications show:
Third-party verification of skills and qualifications
Proof of proficiency in job-ready, in-demand skills
Confidence/confirmation that you're taking the right steps
A showcase of core competencies for a specific role or field
The Career Course and The Microcopy Course do not provide certification.
Should I take a course or attend a workshop?
Our self-paced certification courses offer flexible learning for folks with full-time work or busy schedules. Students can complete the course material at their own pace, averaging 8-10 weeks for full certification.
Workshops offer fast, targeted learning in 2-4 hour sessions.
UXCC students often combine courses and workshops to customize their learning experience.
Will I get hands-on experience?
The UX Writing Fundamentals, UX Writing for Technical Writers, Brand Voice Lab, and Marketing Writing for UX Writers final projects are completed in Figma. The Chatbot Writing and Design final project is completed in Voiceflow. So, yes! You'll get some experience with industry-standard design tools for those courses.
If you're looking for targeted training in a specific skill, consider joining us for an upcoming virtual workshop session.
How are your courses different from other options?
Unlike other online programs, the UX Content Collective curriculum is designed by writers and content designers with many years of experience as working members of design teams. We are exclusively owned, managed and operated by UX leaders. One founder is the former Head of UX Content Strategy for Google Payments and Google Assistant Transactions. Another founder leads Content and Conversation Design for ServiceNow. In fact, our entire curriculum was developed by expert content designers and UX writers.
What can I expect as a student?
The courses are self-guided and self-paced. There is no live instructor so you don't have to attend classes at specific times. Instead, you work through the material at your own pace. You'll interact with instructors via written feedback on your practice work, on your final project, and in our student Slack workspace.
Courses include:
Self-paced course materials with quizzes and practice exercises
Feedback on your work from instructors
Student forum, and mentor groups
A final project to add to your portfolio
Certificate of proficiency upon successful completion of the course requirements
Study content design & get hired
Looking to land a high-paying, high-tech job? Study with UX Content Collective and learn a creative skill and valuable design discipline— with no coding required.