Work as a writer on a design team
Learn the fundamentals of UX writing online in this self-paced course. Become a certified UX writer in just 8-10 weeks. Developed by experts from Google, Amazon, and Intuit.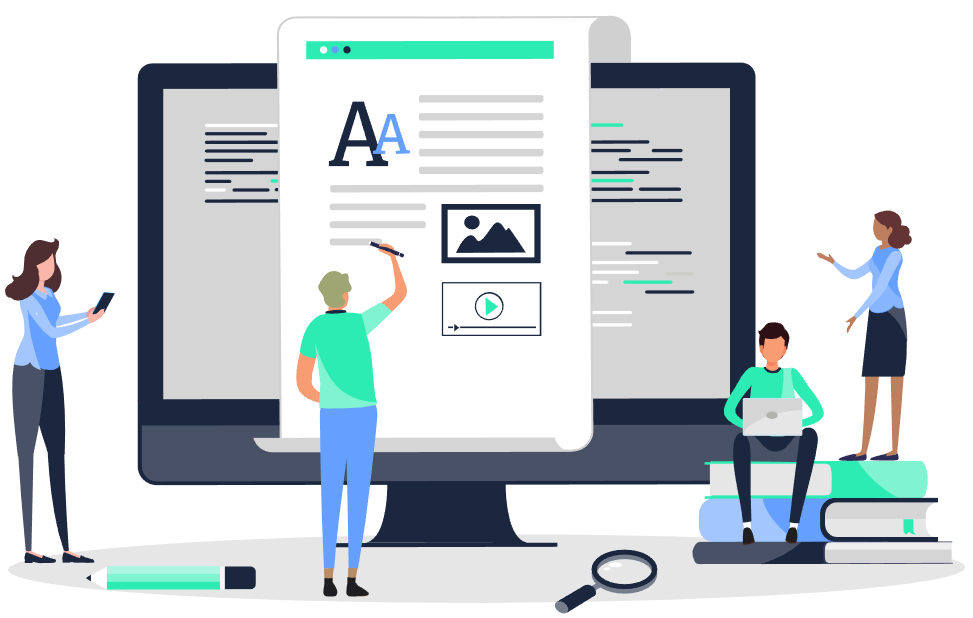 Get the first 5 lessons for free! Start on certification today.

Study online in this career development course written by professional UX writers from Google, Amazon, and Intuit.

Go beyond microcopy. Learn essential design and writing best practices, team collaboration, and deliverables.

Busy work schedule? No problem. Learn at your own pace, on your own time with feedback from instructors.

In this course, you'll complete a portfolio-ready project writing a style guide and UX text for a mobile app in Figma.
Curious about whether you'll be in good company? You will. Our students come from top tech companies and other amazing places.
Getting certified helps UX writers and content designers land high-paying jobs at great companies.
Taking the Fundamentals course was an important step in my career evolution from Product Manager to UX Content Strategist. I just booked a project I'm really excited about—and they found me in your Certified UX Writers directory. Looking forward taking another course soon!
This course and my overall experience with the UX Content Collective have given me great confidence in my abilities as a UX Writer, beyond standard copywriting. And it continues to do so via the Slack groups which gave me ideas on how I can 'up my game'. To me, this is as good as GOLD, and with a bit of o' luck, it will help me get exactly where I want to go.
I recently completed your UX Writing Fundamentals course. I loved everything about it and it really helped as I transitioned to a new role as a UX Writer in my company.
I am a veteran copywriter obsessed with UX and the entire process of crafting easy, delightful, and satisfying customer journeys. Last year, I completed a UX Design course at General Assembly. Now, I'm building on that foundation with your UX Writing Fundamentals course. The material is rich, relevant, challenging, and super fun. I can't wait to see how my portfolio piece turns out — and add UX Writer to my resume!
Why take the UX Writing Fundamentals course?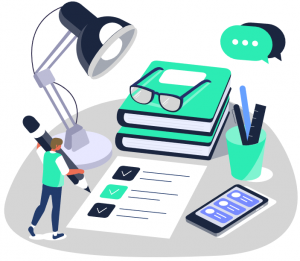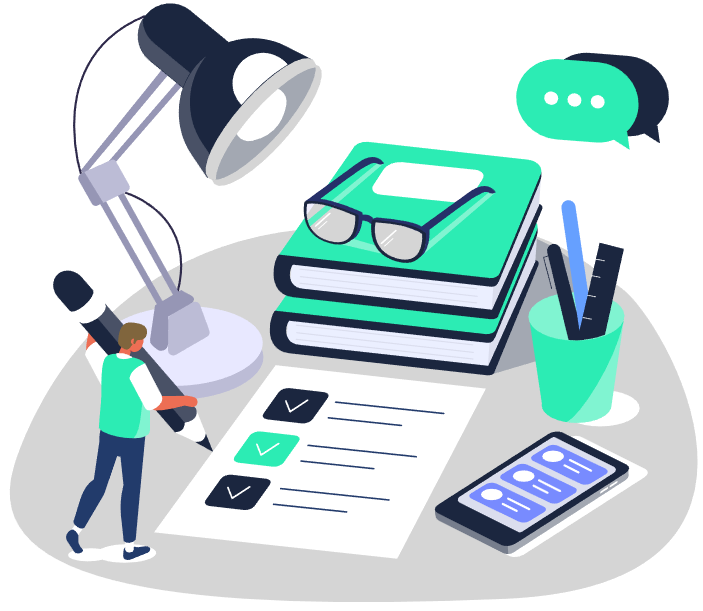 Put your writing skills to good use
This course is perfect for college grads, journalists, copywriters, and other writers who want to transition to this new and exciting field. It's also well-suited for product managers, front-end developers, and UI designers looking to develop high-level product writing skills.
Get certified in UX writing
The UX Writing Fundamentals course is self-paced and online. You'll earn an industry-recognized certificate in UX writing proficiency to help you land your next role. Take your time or speed through—it's up to you! Average students take anywhere from 20-40 hours and 8-12 weeks to complete the course. As you complete each lesson, you'll submit practice work. We'll review and grade your practice submissions and the final exam.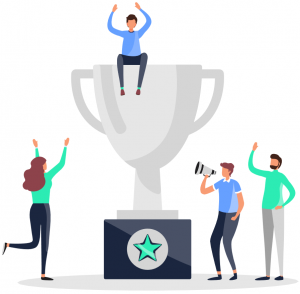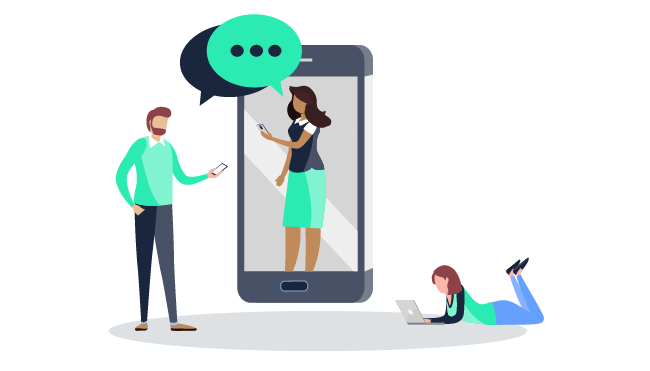 Connect with students and mentors
You won't go through this course alone. Not only will you be guided with active comments and feedback during the course, but you'll also have access to our student and mentor community. Participate in a private student Facebook group and a Slack mentor group as well. Ask questions, compare notes, share job ads, and create valuable industry connections!
Founder and principal author. Former Head of UX Content Strategy for Google Payments & Google Assistant Transactions. Former design & content Senior UX Manager for QuickBooks Online & QuickBooks Self-Employed.
Co-founder and former lead digital copywriter at MYOB, Australia's largest accounting software company. Content strategist with clients including KPMG, Dropbox, Data Republic and more. Host of the Writers of Silicon Valley podcast.
Co-founder and current head of conversational design at ServiceNow. Former team lead for Amazon customer service UX writing and conversational interface designers. Former principal content designer for Intuit TurboTax.
Co-founder, author of the UX Content Jobs newsletter, Gordon is a past Head of Learning Products at Multiverse. He's currently the Head of Learning at UXCC.

Jeneba has held positions as a content strategist at Wells Fargo, a technical writer at AvidXchange, and now heads up content operations at LPL Financial.
Director of UX Content Strategy & Design at Charter Communications. Previous experience at Disney, AOL, and MSN.
About the Fundamentals course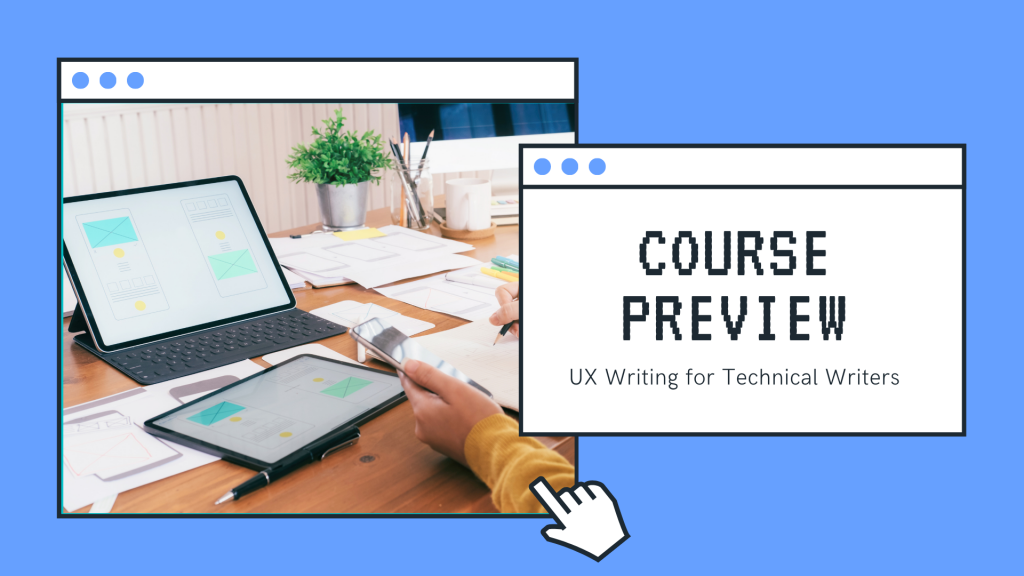 Free Lessons: Dive into UX Writing Fundamentals
Webinar Part 1: Ask the Experts-Kickstarting Your UX Writing Career
Ready to dive into user experience writing full-time? Not sure where to start? Check out this Q&A with Bobbie Wood and Patrick Stafford, the founders of UX Content Collective.
Webinar Part 2: Ask the Experts-Kickstarting Your UX Writing Career
You asked. We've got more answers! In this Q&A webinar, we cover tools and trends for 2021, your role as a UX writer, how to work cross-functionally with a design team, and more.
Time estimates fall around 20-40 hours of study and practice work for this course depending on your speed. There are 7 units in the UX Writing course. Each unit is broken down into a series of 4-6 lessons with practice quizzes and reviews along the way. To be certified, you must receive a passing score on a challenging UX Writing final project and a final exam.
This course is designed to fit around your schedule; lessons are available on-demand at any time. There is no live instruction, so you're free to study whenever you have time.
By the end of the course, you'll have built your first UX Writing samples to include in your writing portfolio.
*This course is currently offered only in English. For students to be certified, the ability to write and read in fluent English is required. If English is not your primary language, please take this free test before signing up for the course to assess your English-proficiency level. If your score is at C1 or above, you're ready to take the course. If you score below C1, it's unlikely that we'll be able to certify you. Thanks for your understanding.
Need more info?
Read our frequently asked questions.
Sign up & get started today!