It's been a whirlwind first 6 months for the UX Writers Collective!
We launched our UX Writing Fundamentals Course in January, and so far the response has been overwhelming. In fact, we have more than 90 students taking the course right now – and they're loving it.
We're also getting ready to launch a bunch of advanced courses…more on that soon.
For now, we have some exciting news to share.
Ryan Farrell joins the UX Writers Collective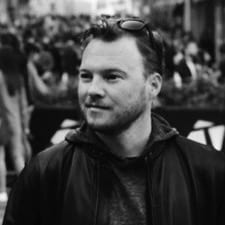 We're excited to announce that our team is expanding. The UX Writers Collective is proud to welcome Ryan Farrell, content strategist at GoodRx and creator of the Daily UX Writing Challenge!
Ryan created the Daily UX Writing Challenge in early 2019, and has seen more than 1500 people sign up. People are sharing their UX writing prompts through social media, encouraging each other and really lifting the visibility of UX writing.
Ryan is a talented content strategist, product creator and strategic thinker. He's going to help us develop new products and optimize our operations. He's also working on a new course about writing specifically for designers—so exciting. 
Here's what Ryan has to say about joining the UX Writers Collective:
"By nature, writers are smart, adaptable, and know how to make complicated (and sometimes boring) concepts simple and engaging. Their seat at the table in technology leadership is long overdue and I'm humbled to be given a chance to contribute to that evolution with the UXWC."
Welcome, Ryan!
Barbara Gunning joins the UX Writers Collective!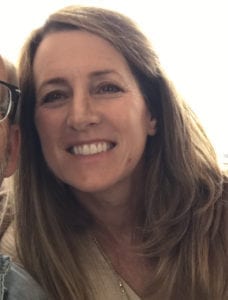 We're super focused on making sure our technical experience is as good as it can be. That's why we're proud to welcome Barbara Gunning to the UX Writers Collective!
Barbara is a superstar developer with over 15 years of experience. With an MBA in information technology, Barbara worked as a backend/database programmer in the healthcare industry – and served as head of a team of 12 programmers.
Today, Barbara is a freelance front-end developer – and she's now part of the UX Writers Collective. With more advanced courses coming and some surprises on the way, we're proud to have a highly experienced technical developer to make sure our course experiences are the best they can be.
Here's what Barbara has to say about joining the team:
"I am so thrilled to be part of the team!  I'm looking forward to helping bring more functionality to the site and ensuring it all runs smoothly for our students"
Welcome, Barbara!
We have more surprises coming!
Not only is our Fundamentals Course growing more popular by the day, but our advanced courses are coming soon.
Check out our certified UX writing graduates who have completed our course: every person who finishes gets a spot on our graduate page for hiring managers to find!
Are you interested in contributing? We're looking for volunteer mentors, graders, or outreach pros. If you're interested in contributing an advanced course, get in touch! We'd love to hear you're ideas and support you in getting a course launched.
Happy writing from all of us at UXWC!
Patrick, Bobbie, Carol, Ryan & Barbara
Photo source: https://writix.co.uk/blog/how-to-write-a-persuasive-essay