Coaching topics: Career Plan, General Coaching, Interview Coaching, Leadership Coaching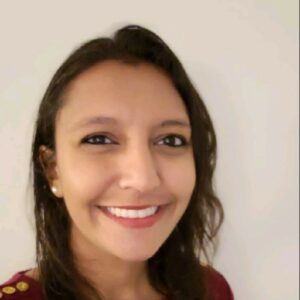 Vidhika Bansal's experience
Hi there, I'm Vidhika (pronounced vih-the-kah, kinda like "Ithaca" but with a V)!
I currently lead a talented team of UXers at Intuit, coaching them on their craft and supporting their overall career growth.
Before working in-house, I spent the better part of a decade as a consultant, collaborating with a variety of Fortune 500 companies, government agencies, and nonprofits.
As it turns out, my excitement for this work doesn't end…well, at work. Outside my 9-5, I really enjoy mentoring current and aspiring UX professionals (many of whom have since landed roles they love), both 1:1 and via group sessions. I also teach and speak about content design, ethics, and research; I've keynoted at conferences like Confab and Button, and have been an instructor for organizations like General Assembly and the Texas Bar CLE.
As someone who's been on both sides of the fence — candidate and hiring manager, attendee and speaker, person stuck in a less-than-ideal job and person in a role that's actually nourishing and fun — I understand the unique challenges of each. And as someone who's had a fairly winding path (I actually studied pre-med!), I know how hard it can be to tell your story and also how to do it compellingly.
So whether you're at a crossroads and need help figuring out a direction, or know exactly what you want to achieve but just need help getting there — I'd love to be in your corner however you need me: as a sounding board, a mirror, a source of ideas, an accountabuddy, or all of the above.
I look forward to getting to know you and making strides together!
Coaching Session: Vidhika Bansal