New skills for UX writers and content strategists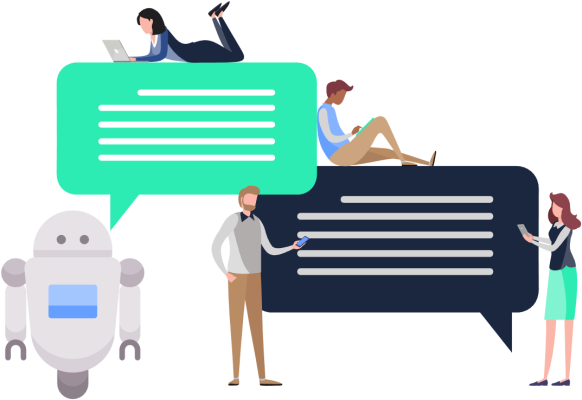 Conversation Design for Chatbots
Take your UX writing and design skills to the next level. Understand your strategy, then create your own chatbot prototype. Add conversation design to your portfolio.
2 or 4-month payment plans available
Future-proof your career—learn to design a chatbot!
Develop a chatbot persona people love
Give your chatbot with a personality and a brand voice to keep users engaged while providing a service they need.
Learn the principles of conversation design
Conversation design is a new interaction mode with its own set of principles. Learning them puts you ahead.

Write chatbot scripts for critical scenarios
Learn how to guide users through automated tasks that save your company headaches, time, money.

Take your chatbot prototype with you
We'll guide you through creating a real chatbot prototype for your portfolio to present to hiring managers.
Develop your chatbot with the best voice and chat development tool out there. Thanks to our partner!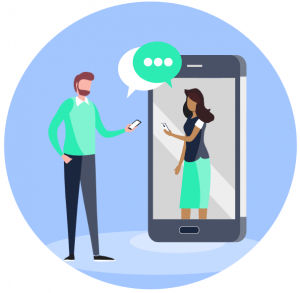 UX writers should understand voice UI
The future will be filled with machine learning, artificial intelligence, and voice-based interfaces. The need for writers and designers will intensify as companies find the best, most effective ways to connect with customers through these new interfaces.
That's where you come in.
Over the next 3-5 years, the demand for people with conversational design skills will skyrocket. A natural evolution for UX writers will be moving to writing dialogs and responses that solve user problems through targeted, concise, people-centered conversations.
The Conversation Design for Chatbots course is self-paced and online. Take your time or speed through—it's up to you!
As you complete each unit, you'll submit practice work. At the end of the course, you'll create a full chatbot prototype using one of the best tools available today—Voiceflow. The course includes a 3-month subscription to Voiceflow Pro to get you started with prototyping.
Future-proof your UX writing skillset with the conversational design knowledge. Complete the course with a portfolio-ready project, assessed by expert writers.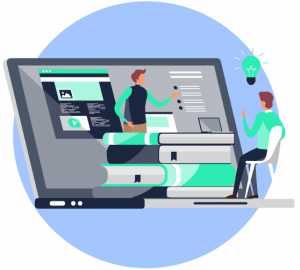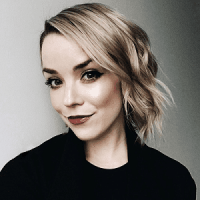 Hillary is a rockstar chatbot creator and the Head of Conversation Design for Mav, formerly Black Ops. She has over 10 years of experience building and developing brand personalities like Vine, Beats by Dre, University of Michigan, and Grey Advertising. Hillary knows how to create chatbots audiences love. She shares her expertise in conversation design, guiding students through all the phases needed to automate tasks by writing and designing a custom chatbot. She's an expert you'll be proud to learn from.
Time estimates fall around 10-20 hours of study and practice work for this course depending on your speed. There are 6 units in the Chatbot Writing & Design course. Each unit is broken down into a series of 3-6 lessons with practice quizzes and reviews along the way.
This course is designed to fit around your schedule. Lessons are available on-demand at any time. There is no live instruction, so you're free to study whenever you have time.
By the end of the course, you'll have built your first chatbot prototype to include in your writing portfolio.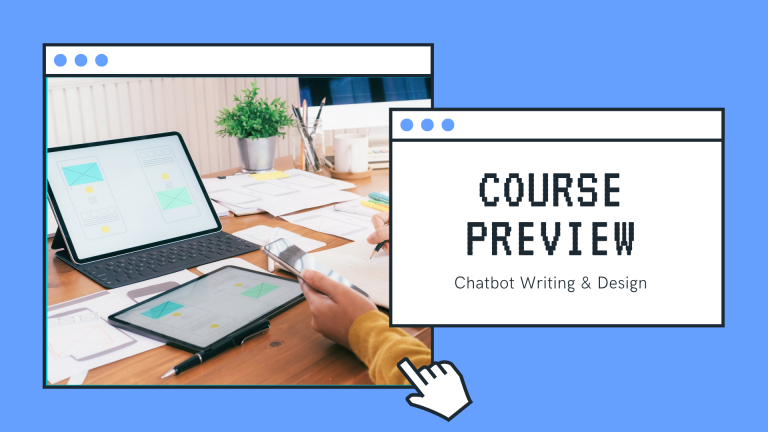 Get the first two lessons for free
Sign up & get started today!