About Our Professional Certifications
Vetted by industry leaders. Highly valued by hiring managers.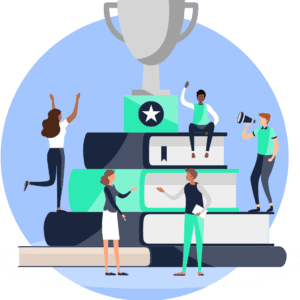 Our certifications are vetted by an Advisory Group of UX writing, conversation design, and content design managers and leads. Our advisors are well-versed in the needs of hiring managers—because they're industry leaders who are out there getting the work done every day.
This invaluable group worked with us to develop a list of essential skills for entry-level and higher writers and strategists. We vetted those skills against the instructional design goals established in our courses to ensure our teaching aligned with the goals of UX writing and content design hiring managers.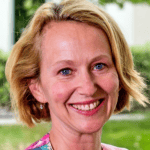 Carol is a highly respected leader in both UX writing and conversation design. She co-founded UX Writers Collective in 2018, led the conversation design team at Amazon for many years, and currently works as a pioneering writer and conversation designer for ServiceNow.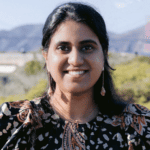 Pooja leads a global team of UX Writers at OKCoin, a growth-stage crypto startup, steering product content strategy initiatives across a breadth of experiences from onboarding, payments, and trading, to help and education. With a career spanning engineering, product management, and UX along with an MBA in Design Strategy from California College of the Arts, Pooja is a natural dot-connector and loves the cross-pollination between the worlds of business and design. Prior to OKCoin, Pooja served stints at Adobe offering strategic direction to help and onboarding experiences, and spent a large part of her career at Oracle, where she bridged the gap between technical and UX content for a variety of enterprise business applications.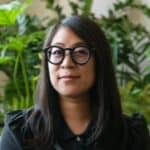 Laura is a UX writer, content designer, and content strategist, focused on building content standards within design systems. She's certified in interaction design and human-centered design and loves developing best practices to help content, product, and design teams work together more effectively.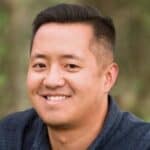 Erik is the head of UX writing for Google Health. Over his 13 years at Google, he's led teams and contributed to the formation of UX writing and content design standards where none existed previously. He focuses on consumer audiences and aligning content across broad products and platforms.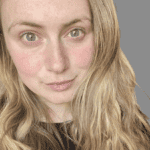 Charlotte is a London-native currently leading a team of UX writers and localizers for FREE NOW, the European multimobility app. Prior to joining FREE NOW, she led UX writing teams and worked as a UX writer for a number of agencies and freelance clients.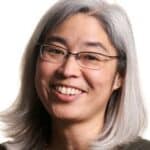 Eunice brings an impressive history as the former creative writing lead for the Google Assistant personality team, the past content strategy lead for Google online help across all consumer products, a former manager of global content for PayPal, and now—as the content strategy manager for Netflix customer service. Whew!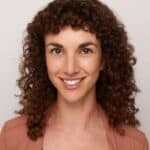 Selene De La Cruz is an experienced brand content strategist, content designer and community builder. A veteran of the NYC advertising world, she helped establish content strategy and UX writing practices for her clients' brands. In her current role as Director of Content Design at Mastercard, she spends her days collaborating on end-to-end solutions that are changing the way people transact and interact across the globe. She's also a co-founder of the UX Content Design NYC meetup.
Darci is a pioneer of user experience writing who brings an indispensable background in information architecture, UI writing, content strategy best practices and instructional design. In her 20 years of experience, she's helped build the UX writing and content design disciplines for Apple, Walmart, and now Facebook.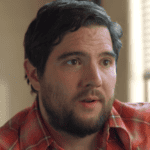 Mark is a conversation designer, a UX writer, a copywriter, and a creative lead with an award-winning background in film. He's designed and curated the personality and conversational UX of AI-powered and customer support chatbots, developed a test to quantify virtual assistant personality robustness, wrote the screenplay for a short Academy Award-qualifying film accepted into ASFF, and wrote, produced, and directed an hour-long one-man comedy show.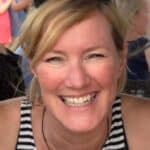 Bobbie is the founder of the UX Content Collective and leads the work of the Advisory Group. She is the former head of UX content strategy for Google Payments (Google Pay) and one of the first UX writers to work with the Google Assistant team. She led Content Design at Intuit for Payments, the Developer Portal, QuickBooks Online and the launch of QuickBooks Self-Employed. She is the co-author of the UX Writing Fundamentals, Content Research & Testing, and Chatbot Writing & Design courses.
Certificate in the Fundamentals of UX Writing
When a student earns a certificate of proficiency in our UX Writing Fundamentals course, it means they've built up the skills to perform at a competent entry level, at minimum. Many of our graduations combine years of experience as well as certification. They've filled any gaps in their backgrounds and are minimally prepared to work as entry-level (or higher) writers who:
Support product teams who need writers to craft user-centered interface text
Respond to and synthesize feedback on copy
Develop or contribute to style guides and other guidance to support a team
Work on text in Figma as a fully-integrated design team member
Understand and advocate for UX writing best practices for simplicity, brevity, and contextual relevancy
For more details about course competencies, check out the curriculum. Our instructors "pass" only those students they would be comfortable hiring into an entry-level or higher role.
An introduction to UX writing
What a UX Writer actually writes
The responsibilities of a UX Writer
The people a UX Writer works with
What it's like to work in the design process
Your practice project
Work with voice and tone
Define the who and how behind your content
Understand the impact of a defined voice & tone
Map the tone across the experience
Defining styles and content patterns
Check your content by listening to your customers
Project practice work
Keep it short
Why "keep it short"?
Best practices for scannability
Right content for the right user at the right time
UX writing versus other types of writing
Put your editing skills to work
Project practice work
Write for UI components
Best practices for component writing
Writing user actions—dialogs, CTAs & buttons
Writing effective communications—notifications, alerts & errors
Writing user inputs—lists & forms
A few extras—404 pages, progress indicators
Project practice – Component Writing
Create UX writing deliverables
Learn when and how to audit your content
Create deliverables to document and organize your copy
Onboard your users
Test your copy
Project practice work
Work with teams
The UX writing workflow
UX writing and usability testing
Managing relationships with stakeholders
Managing conflict
The tools and apps you need
Find a great job
Find the right job fit
Organize your job search
Create your portfolio
Interview like a boss
Job & role-related resources
Certificate in Content Research & Testing
Certified graduates of our Content Research & Testing course are competent at identifying needs and contributing to test plans to ensure content gets the attention it deserves, conducting both qualitative and quantitative methods for testing content, recommending data-supported improvements to marketing, interface, and other types of product writing, guiding a team in exploring content research at any phase of design, and presenting findings and recommendations post-research.
Early research to shape content and narrative
An introduction to content testing
Clarify your purpose and interview stakeholders
How to conduct interviews with experts
Exploring the customer problem
Making sense of your data
User research methods for content testing
Identifying key messaging
Preparing for customer research
Working with Google Trends
Interviewing subject matter experts (SMEs)
Search term mining
Competitive messaging research
Highlighter exercises for sentiment analysis
Surveys to determine content & terminology preferences
Optimizing marketing and UI text with A/B testing
An introduction to A/B testing
Modern A/B testing and experimentation culture
How to develop a valuable A/B test
Example walkthroughs of A/B tests
How to manage stakeholder expectations before, during and after an A/B test
Developing a culture of optimization
Collecting, analyzing, and presenting data
Collecting data
User behavior data & what to track
Tally, synthesize, and aggregate results
Present your research and data-backed findings
Applying findings to your design
Implementing team-backed decisions
Identifying the highest impact wins
Certificate in Marketing Writing for UX Writers
Students in the Marketing Writing course learn how to bring the customer to products by engaging them across marketing channels including SEO, video, websites, social media, advertising, and more.
What's CX and why does it matter for UX?
Why should CX matter to UX writers?
What's the difference between UX and CX?
Why should I care about CX?
Writing for a brand: voice and tone
Understanding channels
How to get started writing for the customer experience
Customer journeys
Brand guidelines and style guides
Research, data, and analytics
Brand touchpoints
Identify best platforms to reach target customers
How to write for increased engagement
What is engagement and why does it matter?
Writing for different types of engagement
What to do before you start writing
Understand your customers and your content goals
Persuasive writing
Create good UI
Create personalized content
Create in-product CX to keep the customer happy
Create effective ad copy
Engagement strategies
Increase engagement on specific channels
Know which channel best suits your goal
Measure engagement
How to write for the "end-to-end" customer journey
Customer journeys
Acquisition
Retention
How to write for CX touchpoints
Website journeys
Search engine optimization (SEO)
Ads, paid media, and search engine marketing (SEM)
Email marketing
Content marketing
Social media
Writing for customer service experiences
Tools and tips for CX writing success in the real world
Optimize for mobile devices
Write for video
Write for print
Continuously improve your CX content
Measure for success
Listen to your customers and employees
Mine your customer data
Pay attention to both acquisition and retention content
Certificate in Chatbot Writing & Design
Certified graduates of our Chatbot Writing & Design course are competent at understanding the fundamentals of conversation design, defining personality and working with voice and tone in a chatbot context, creating intents and outlines, creating flow maps, writing dialog, prototyping, and handing designs to developers.
Intro to chatbot writing
What are chatbots?
What is a Conversation Designer? What do they do?
Why businesses want chatbots
Who a Conversation Designer works with
Setting context
What are the different types of chatbots?
An introduction to our chatbot project
Establishing the chatbot goal
Defining the audience
Defining the chatbot personality
Giving the chatbot tone, empathy, and a name
Strategizing before designing
The anatomy of a chatbot
A chatbot designer's toolbox
Creating key intents
Creating an outline
Creating a flow map
Designing & writing your bot
What influences conversation design
Conversation design principles
Best practices for dialog writing
Creating your script
Writing your flows
Prototyping in Botmock
How to set standards for a prototype
How to use Botmock
Testing as you go
Sharing your early prototypes
User testing & handoff to dev
The different ways to test your chatbot
Qualitative testing
Quantitative testing
Preparing your chatbot for handoff
The development phase
Continuous improvement
What's next?
Certificate in UX Writing for Technical Writers
Certified graduates of our UX Writing for Technical Writers course complete a certification similar to UX Writing Fundamentals. They are competent at understanding the core principles of technical UX writing, strategies and best practices for influencing documentation through UX writing practices, writing for UI components, creating UX deliverables, and integrating design steps into technical writing workflows.
Principles
Technical and UX writing compared
How good UX affects documentation
Technical UX writing principles
Strategies, best practices, and techniques
Voice and tone for docs
Use human-centered technical language
Strategies for doc discovery and research
Strategies for doc design and writing
Strategies for reducing user error
UI component writing
Best practices for component writing
Writing guidance elements—tooltips & empty states
Writing user actions—dialogs, CTAs & button text
Writing effective communications—notifications, alerts & errors
Writing user inputs—lists & forms
A few extra bits and pieces
Create UX deliverables
Create a style guide
Test your text
Integrate design steps in your workflows
UX workflow principles
UX writing and usability testing
Make the case for technical UX writing