Level up your digital marketing strategy
Marketing Writing for UX Writers
Increase product engagement with better writing at every touchpoint in your customer journey.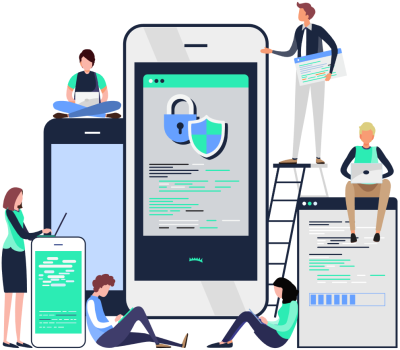 Extend your writing beyond Interfaces
Incorporate writing for marketing sites and social media into your skill set.

Increase customer engagement
Learn how to bring customers along at every step and engage them on all channels.

Write for the end-to-end customer journey
Perfect for "team of one" writers with lessons on how to build relationships across the journey.

Create examples for your portfolio
Take your final project assets and add them to your UX writing portfolio to show your breadth.
This course is an excellent complement to UX Writing Fundamentals. You'll discover how your role as a writer will significantly impact the whole user journey.
I'd never realized how important CX is and how closely connected to other fields. I'm already making excellent use of all this course offers. Absolutely recommend it!
Become a marketing-savvy writer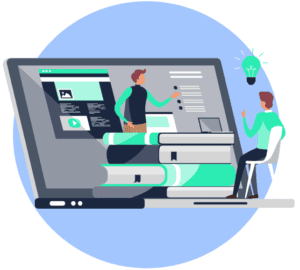 Why study marketing writing for UX writers?
Expand your career options with mastery of the tools of product engagement. Learn how to bring the customer to your product by engaging them across marketing channels including SEO, video, websites, social media, and more. Marketing writing gives you the skills to connect, persuade, and engage with customers as they discover and then purchase your product.
How does the course work?
The Marketing Writing for UX Writers course is self-paced and online. Take your time or speed through—it's up to you!
As you complete each lesson, you'll submit practice work. Your ultimate assessment is a final project in which you create marketing assets for a fictional product launch.
There's no better way to perfect your marketing writing skills than with a portfolio-ready project, assessed by expert writers.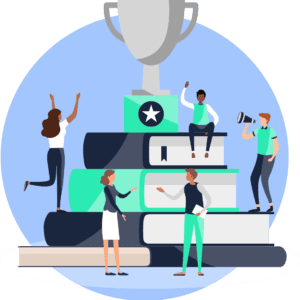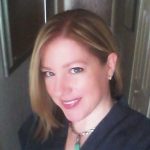 Liz has over 20 years of experience in digital content development for companies such as Nordstrom, LVMH, Sephora, AT&T, Google, Microsoft, Viacom, REI, Virtuoso Luxury Travel, and Facebook. She's an amazing CX writer!
Time estimates fall around 10-20 hours of study and practice work for this course depending on your speed. There are 6 units in the CX Writing course. Each unit is broken down into a series of 4-6 lessons with practice quizzes and reviews along the way.
This course is designed to fit around your schedule; lessons are available on-demand at any time. There is no live instruction, so you're free to study whenever you have time.
By the end of the course, you'll have built your first CX Writing samples to include in your writing portfolio.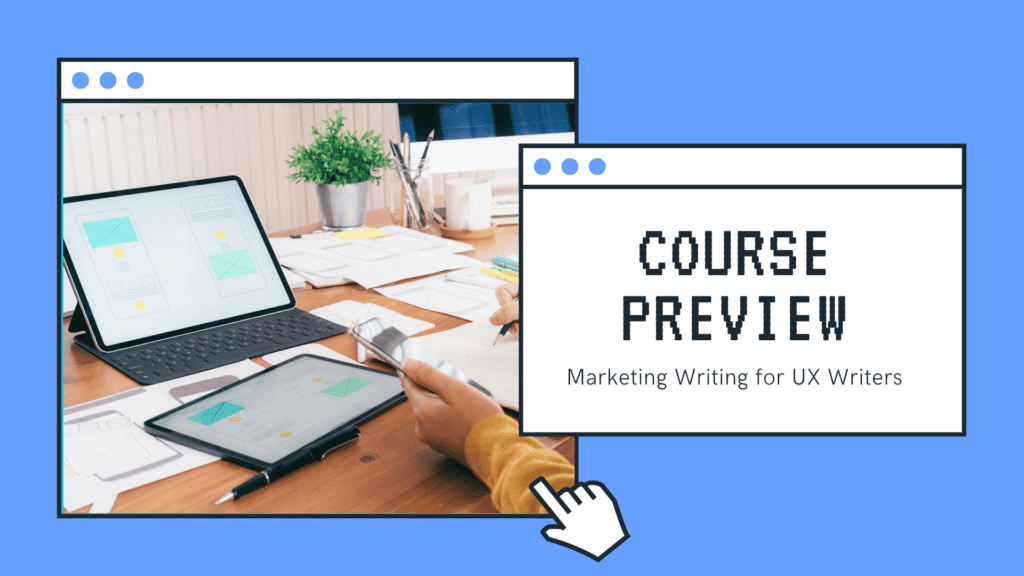 Get the first two lessons for free