Is UX writing your next career?
Get the scoop on online courses from the UX Content Collective. It's time to start earning what you're worth.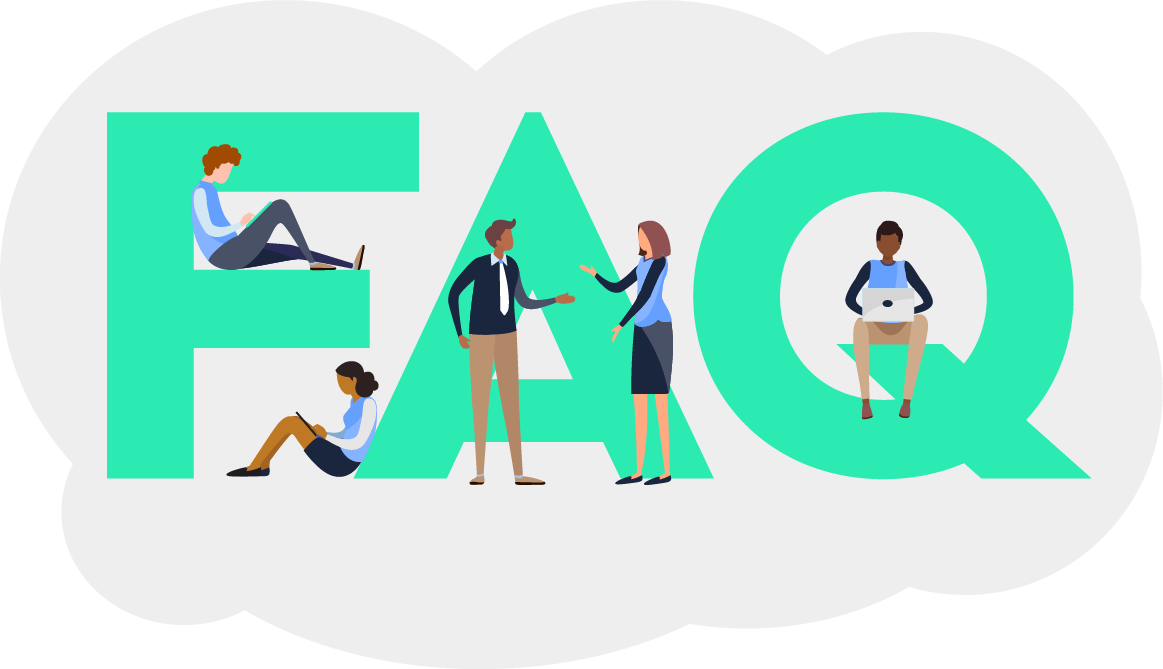 The biggest question: why study with us?
Unlike other courses out there, our courses were developed by expert UX writers, content designers, and managers from companies like Google, Intuit, Meta, MYOB, Amazon, and more. Studying with the UX Content Collective sets you up to succeed at similar tech companies—with a certification respected by hiring managers. 

Our courses provide:
A curriculum designed by professional UX writers from the world's leading tech companies

A solid, career-building foundation in user experience and design writing

Practical, hands-on experience with the opportunity to complete portfolio-ready projects

Personalized feedback from instructors on practice work and your final project

The critical knowledge you need to collaborate and succeed in a UX design team

A Slack mentor group exclusively for students
Sign up for our Fundamentals course and you'll be ready to roll in 8 to 10 weeks (average for course completion).
Frequently asked questions
How are your courses different from other UX writing or copywriting courses?
Unlike other online writing courses, the UX Writer's Collective curriculum is designed by writers and content designers with many years of experience as working members of design teams. We are exclusively owned, managed and operated by UX leaders. One founder is the former Head of UX Content Strategy for Google Payments and Google Assistant Transactions. Another founder leads Content and Conversation Design for ServiceNow. In fact, our entire curriculum was developed by expert content designers and UX writers.
Our mission is to helping people learn and become experts in the craft of content design. We want to see you succeed. 
Are there any requirements or prerequisites for the courses?
Yes, there are a few:
You must be fluent in written English. You should be able to write in English with very few grammar or spelling mistakes. (We aren't qualified to teach in any other languages. Thanks for your understanding!)
The courses require a lot of reading. We wanted to provide a ton of screenshots and examples, which made video formats more difficult. That means you'll need to enjoy learning by reading and then trying out what you've learned by writing for practice assignments.
You should have some familiarity with user experience design (UX). Ideally, you would know what a wireframe is and know a bit about the software development process. How much "familiarity" is enough? Here's a list of terms. If you know what 80-90% of these terms mean, you're probably familiar enough with UX to take one of our courses:
Mockup

Wireframe

Prototype

Launch

Release

Usability

Error message

Push notification

Whitespace

User testing

Information architecture

Frontend / Backend

H-tag

CSS

Tooltip

Form field
If you don't have enough design knowledge, you can do some research on Medium or take a short course in interaction or user experience design before jumping into a course. We do teach a lot of design concepts, but you'll be more comfortable if you have basic UX knowledge before you start.
Are the courses taught by an instructor?
The courses are self-guided and self-paced. There is no live instructor so you don't have to attend classes at specific times. Instead, you work through the material at your own pace. You'll interact with instructors via written feedback on your practice work, in Slack office hours (or any time), and on your final project.
How many hours per week does the Fundamentals course take
The Fundamentals course consists of 7 units, each made up of about 5 lessons. You can expect the course to take between 20-40 hours. The course is self-paced so you can go as slow or as fast as you like!
Is there a deadline to finish a course? Are they timed?
Not at all. You can start, pause, or complete any course at your own speed. You have lifetime access to the course materials after purchase. Students come back to the material in the courses to read up on techniques and best practices long after they've landed jobs.
What's included in the course fee?
Courses include:
Self-paced course materials with quizzes and practice exercises

Feedback on your work from instructors

Student forum, office hours with instructors, and mentor groups

A final project to add to your portfolio

Certificate of proficiency upon successful completion of the course requirements

*
*Note: Supporting courses don't provide certification, and enrollment in a course does not guarantee certification.
Do I get a certificate when I complete the course?
You'll have to work for it, but everyone who successfully completes the course assignments, and demonstrates mastery through the final project and exam, will earn a certificate and become a Certified UX Writer. 
Note: Enrollment in a course does not guarantee certification. Supporting courses (The Microcopy Course and The Career Course) do not provide certification.
What forms of payment do you accept?
We accept all major debit or credit cards and PayPal. We also accept bank transfers for teams or group enrollments.
Do you offer payment plans?
Yes! For higher-priced courses, you can choose to pay in installments or pay all at once.
Do you offer scholarships or team discounts?
UX Content Collective is committed to serving underrepresented groups in technology. You can 
apply for a scholarship using this Google Form
. Please note that UX Content Collective is under no obligation to offer scholarships and reserves the right to grant or deny scholarships at our discretion. For team discounts, please see our 
info for teams
. (It's so amazing to get your whole product team working together on the copy!)
Do I have to take Fundamentals before taking a Skills course?
Nope. You can take Skills courses without signing up for UX Writing Fundamentals or UX Writing for Tech Writers courses. That said, your basic UX writing and content design knowledge should be fairly solid before taking a Skills course (that means, rare grammar or spelling errors, some knowledge of basic UX writing processes and best practices). We'll expect you to already have a pretty good idea of how product design works.
Will I have a portfolio when I complete the course?
During courses, all students create portfolio-ready UX writing projects. It's up to you to add them to your portfolio, but you'll be doing portfolio-worthy work. The last unit for the UX Writing Fundamentals course includes straightforward instructions on creating a portfolio. So, yes! With a little work, you will finish with a portfolio. For even more support in developing a portfolio and landing a role, take our Career Course!
When can I actually sign up and get started on a course?
You can sign up and start anytime. There are no course sessions or cohorts to wait for. The courses are self-paced, so you can jump in and get to work whenever you're ready. After purchasing a course, just click the Log In link at the top of the website menu to sign in. Go to the Course Dashboard, and then click the course title to get started.
Will I get a job if I take your course?
The success rate for getting hired as a Certified UX Writer is very high. We can't guarantee that you'll land a job, but we have a good support network in place to make it easier. If you earn a certification, you will be fully trained to join a company as an entry-level UX writer. UX Content Collective also publishes a Jobs newsletter with job listings from around the globe. Landing a job seems to be heavily dependent on where you're located. San Francisco, Seattle, NYC, Tel Aviv, Dublin, and other tech-heavy regions have the most open roles. Remote jobs are more common now (thanks, Covid, lol), but still in high demand. We also offer a Jobs board to connect you with hiring managers, and coaching to help with interview preparation and fine-tuning your portfolio.
How much do the courses cost?
Professional Certification courses are around $1,000 to $1,200 each. Skills courses will land in the $300-600 range, depending on the course. The introductory Microcopy course is a great deal, but does not provide certification. Check out our 
Courses
 page for a full list with prices.
We offer refunds in some limited circumstances. Please contact us and explain your situation.
Do students get experience using industry-standard tools?
The UX Writing Fundamentals, Brand Voice Lab, and Marketing Writing final projects are completed in Figma. The Chatbot Writing & Design final project is completed in Voiceflow. So, yes! You'll get experience with industry-standard design tools for those courses.
Smart companies hire writers who understand product design
Our courses teach how to:
Collaborate with designers, product managers, and developers
Craft effective copy for user interfaces
Define and design a company's voice and tone
Write for chatbots using introductory conversation design skills
Create a scalable UX writing strategy with the deliverables to make it happen
Conduct content-related research including customer interviews, usability tests, card sorting, A/B tests, and test results synthesis
More questions? Give us a shout and we'll help.
Check out our courses and pricing