Is UX writing your next career?
Get the scoop on online courses from the UX Content Collective. It's time to start earning what you're worth.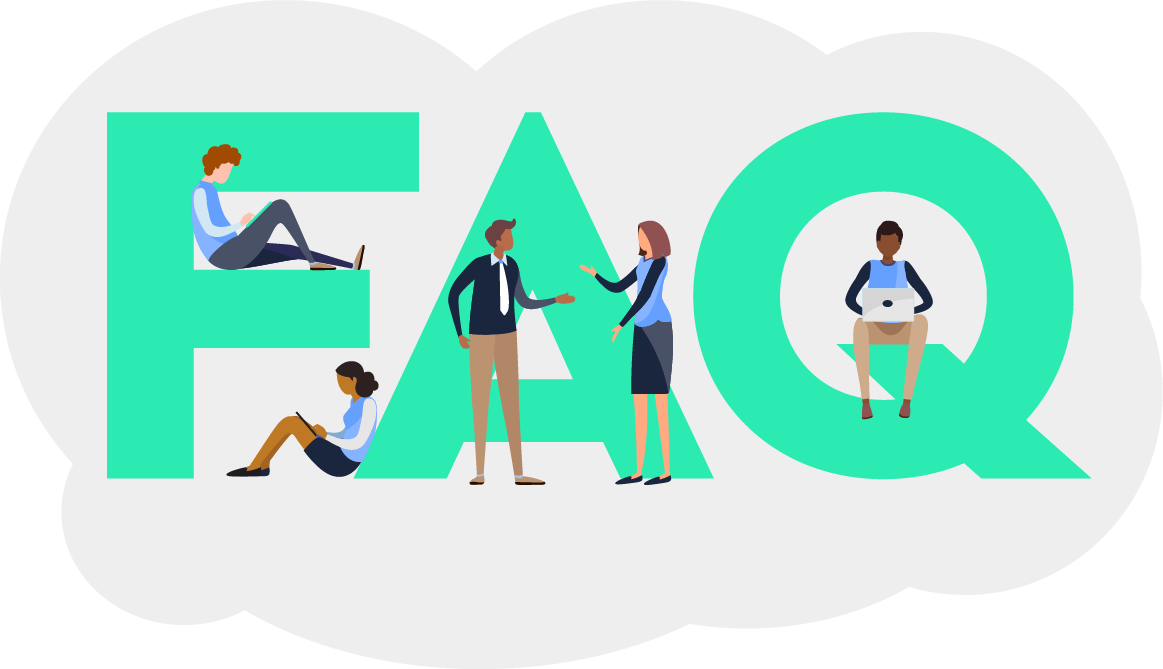 Frequently asked questions
How are your courses different from other UX writing or copywriting courses?
Unlike other online writing courses, the UX Content Collective curriculum is designed by writers and content designers with many years of experience as working members of design teams. We are exclusively owned, managed and operated by UX leaders. One founder is the former Head of UX Content Strategy for Google Payments and Google Assistant Transactions. Another founder leads Content and Conversation Design for ServiceNow. In fact, our entire curriculum was developed by expert content designers and UX writers.
Will I get experience in design tools?
The UX Writing Fundamentals, UX Writing for Technical Writers, Brand Voice Lab, and Marketing Writing for UX Writers final projects are completed in Figma. The Conversation Design for Chatbot final project is completed in Voiceflow and the Product Localization for UX practice work and final project in Lokalise. 
The UX Content Research and Testing final project is completed using unmoderated user data in UserTesting. So, yes! You'll get some experience with industry-standard design tools for those courses.
Will I get a job if I take your courses?
If you earn a certification, you will be fully trained to join a company as an entry-level UX writer. The success rate for getting hired as a Certified UX Writer is very high. We can't guarantee that you'll land a job, but we have a good support network in place to make it easier.
Landing a job seems to be heavily dependent on where you're located. San Francisco, Seattle, NYC, Tel Aviv, Dublin, and other tech-heavy regions have the most open roles. Remote jobs are more common now, but still in high demand. We also offer a Jobs board to connect you with hiring managers.
UX Content Collective also publishes a Jobs newsletter with job listings from around the globe.
Will I have a portfolio when I complete a course?
During courses, all students create portfolio-ready UX writing projects. It's up to you to add them to your portfolio, but you'll be doing portfolio-worthy work. The last unit for the UX Writing Fundamentals course includes straightforward instructions on creating a portfolio. So, yes! With a little work, you will finish with a portfolio. For even more support in developing a portfolio and landing a role, take our Career Course!
Are there any requirements or prerequisites for the courses?
Yes, there are a few:
You must be fluent in written English. If English is not your primary language, please use this free test to assess your level. To receive a certification, your English proficiency should be at level C1 or higher. Courses are only offered in English as we aren't qualified to teach in any other language. For students to be certified, the ability to write and read in English is mandatory. 
The courses require a lot of reading. We wanted to provide a ton of screenshots and examples, which made video formats more difficult. That means you'll need to enjoy learning by reading and then trying out what you've learned by writing for practice assignments.
You should have some familiarity with user experience design (UX). Ideally, you would know what a wireframe is and know a bit about the software development process. How much "familiarity" is enough? Here's a list of terms. If you know what 80-90% of these terms mean, you're probably familiar enough with UX to take one of our courses:
Mockup
Wireframe
Prototype
Information architecture
Launch
Release
User testing
Usability
Error message
Push notification
Tooltip
H-tag
Whitespace
CSS
Form field
Frontend / backend
Some courses use industry-standard software and design tools like Figma, Google Docs and Voiceflow. You don't need previous experience, but should be able to pick up new tools quickly. Being technically adept is required to work successfully in tech companies.
If you don't have enough design knowledge, you can do some research on Medium or take a short course in interaction or user experience design before jumping into one of our courses. We do teach a lot of design concepts, but you'll be more comfortable if you have basic UX knowledge before you start.
Are the courses taught by an instructor?
The courses are self-guided and self-paced. There is no live instructor so you don't have to attend classes at specific times. Instead, you work through the material at your own pace. You'll interact with instructors via written feedback on your practice work, on your final project, and in our student Slack workspace.
How are the courses graded?
Our courses require you to pass a final project, and then a final exam, in order to be certified.
Here are the types of assessments you can expect during our courses, and how you'll be graded on each one:
Lesson quizzes & unit practice work
At the end of each unit, you'll complete practice writing assignments. The written practice is reviewed by an instructor who will give you feedback on your work. For the practice work, you're expected to do your best but aren't graded for "correctness." We want you to be able to learn in a nonjudgmental way when you're first learning the course concepts. Points are awarded for completing the practice work, not for correctness.
After each lesson, you'll take a quiz to review what you've learned. After taking a quiz, you'll see whether your answer is correct or not, with a chance to go back and review the material as needed. 
Final project
The final project for each course is a comprehensive working test of the skills you learned and practiced during the course. These are graded by expert reviewers and scored according to a rubric which we'll give you after grading is complete. The final project is difficult, but also worthwhile! It's the work you'll feature in your portfolio after completing the course and is the most realistic reflection of the work you'll do as a UX writer.
Final exam
The final exam is a test of your knowledge of concepts studied throughout the course. You must score at least 90% in order to pass. Pay close attention to lesson quizzes to perform well on the final exam.
Is there a deadline to finish a course? Are they timed?
Courses are completely self-paced. You can start, pause, or complete any course at your own speed. You have lifetime access to the course materials after purchase. Students come back to the material in the courses to read up on techniques and best practices long after they've landed jobs.
What's included in the course fee?
Courses include:
Self-paced course materials with quizzes and practice exercises
Feedback on your work from instructors
Student forum, and mentor groups
A final project to add to your portfolio
Certificate of proficiency upon successful completion of the course requirements
Do I get a certificate when I complete a course?
Enrolling in a course does not guarantee certification. You'll have to work for it, but everyone who successfully completes the course assignments, and demonstrates mastery through the final project and exam, will earn a certificate and become a Certified UX Writer. 
The Career Course and The Microcopy Course do not provide certification.
When can I sign up and get started on a course?
You can sign up and start anytime. There are no course sessions or cohorts to wait for. The courses are self-paced, so you can jump in and get to work whenever you're ready. After purchasing a course, just click the Log In link at the top of the website menu to sign in. Go to the Course Dashboard, and then click the course title to get started.
What forms of payment do you accept?
We accept all major debit or credit cards and PayPal. We also accept bank transfers for teams or group enrollments.
For higher-priced courses, you can choose to pay in monthly installments or pay all at once (through credit card or PayPal only).
We offer refunds in some limited circumstances. Please contact us and explain your situation.
Do you offer scholarships or discounts?
UX Content Collective is committed to serving underrepresented groups in technology. You can apply for a scholarship using this Google Form. Please note that UX Content Collective is under no obligation to offer scholarships and reserves the right to grant or deny scholarships at our discretion. 
We frequently have promotions that provide discounts on our courses so make sure you're signed up to our newsletter so you don't miss one!
For teams, we have discounts based on the number of students you sign up. The more you buy, the more you save! Check out our info for teams for more details. (It's so amazing to get your whole product team working together on the copy!)
More questions? Give us a shout and we'll help.
Check out our courses and pricing