This first unit will cover the who, what, how, and why of the UX Writer's role. We'll take a look at how UX writing evolved as a new design discipline, how to break into the field, who writers typically work with, and how they contribute to the product design process.
Before anything else, let's clarify 2 terms we'll use a lot: UX and UI.
UX is short for user experience (general)
UI is short for user interface (specific)
UX Writers write UI text, plus any other text needed to support the user as they interact with, or experience, a product. (If that doesn't make sense yet, hang in there. It's discussed in detail in this lesson.)
Another quick clarification of terms: there is a great deal of discussion in the industry about the terms UX Writer, Content Designer, and Content Strategist.
Here's how we think of it:
Content Strategy is an umbrella term that incorporates a wide range of content activities, including UX Writing and Content Design.
For the purposes of this course, we're going to use the terms UX Writing and UX Writer. However, we do believe that it's important to think of yourself as a designer—because that's what UX writers are. And as we go through the course, you'll see that we talk a lot about thinking like a strategist. That's important no matter what role you have.
There is a great discussion happening in the industry about the term "Content Designer." In fact, in 2020 Facebook renamed its Content Strategy team to Content Design.
If you're interested in reading more about this, we recommend reading this interview with Kristina Halvorson of Brain Traffic. She does a great job of breaking down these 3 areas.
Alrighty, we've got our terms defined. Here we go!
UX writing is a design discipline
User experience writers write the text you see (or hear) in a user interface (UI). A user interface is where a person (the user) and a computer work together to get something done.
It's the place where you (the user) and the computer (interface) meet and interact.
It's the screens on mobile phones, tablets, and laptops.
It's all the boxes you fill in and the buttons you click or tap when you're using any software product or website app.
It's also the voice you hear when you're talking to Amazon's Alexa or your Google Assistant.
If you look at a mobile screen without user interface copy, it's pretty easy to see how critical the words are to the design. In the early days of software development, graphic designers or software engineers wrote this text. Often, the writing was an afterthought and wasn't very good. Users were frustrated. Products failed.
Take a look at this Pinterest screen for inviting friends, with and without UI copy and UI design.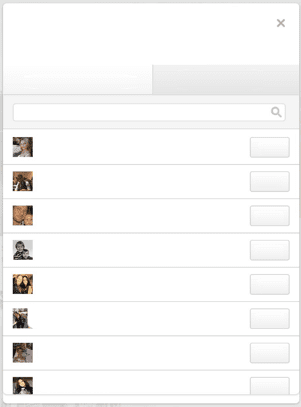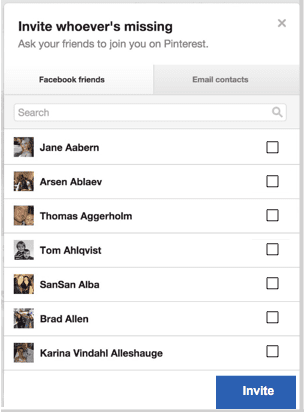 Much better with the UI text, don't you think?
UX Writers appeared to save the day. Like designers, UX Writers had the empathy and communications skills to advocate for users with clear, concise copy. They understood exactly what users needed to know at just the right moment to move through a screen or complete a task.
The fundamental job of the UX Writer is to help users understand the why and the how at each step of a task so that it feels simple and uncomplicated. If an app is confusing or lacks proper guidance, that's called friction.
Friction is anything that makes tasks harder or makes people feel confused, frustrated, and less likely to continue using the product.
Friction and frustration make people leave the app or site, abandon the cart, or go buy from your competitor.
UX Writers are interface designers. We look critically at screen designs and flows and think about how they might be easier for users to understand. The UX Writer evaluates the screens and might make suggestions to the product designer.
In this Pinterest screen, for example, users could first check off the names of all the people they want to add. Then they could click a single Invite button at the bottom of the screen instead of clicking Invite many times for each contact added. A subtle improvement, but important for ease-of-use.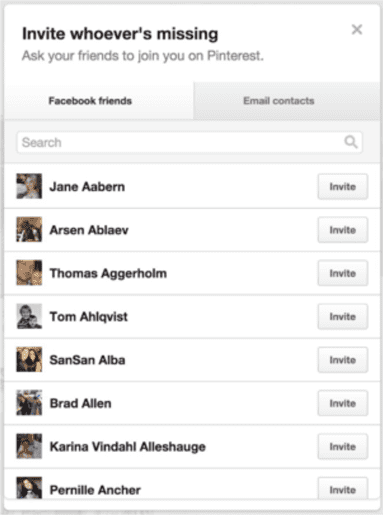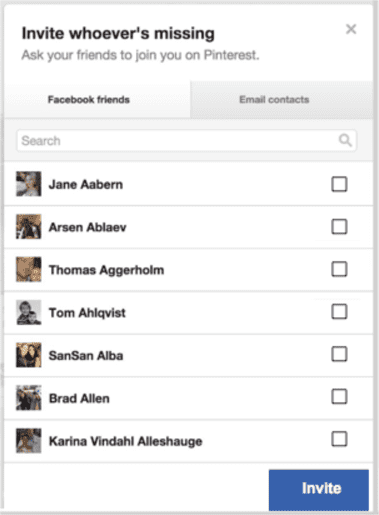 So, how do you know if you'd make a good UX Writer? If you love efficient well-constructed dialog, understand that all copy is also relationship-building, and notice when interfaces are hard to use, then you have good instincts.
To succeed, you'll want to match those instincts with these skills:
A strong command of spelling, mechanics, and grammar
An efficiency with words
Curiosity and empathy for your users
A willingness to compromise with teammates
The drive to keep up with the fast pace of technology and design
Companies like Google, Amazon, Facebook, Uber, and many, many others are hiring UX Writers to fill this critical need for effective words in product interfaces. It's an emerging field, with the number of job listings increasing every day. Becoming a UX Writer today will set you up for future job opportunities and career growth with some of the most successful companies in the world.
Salaries range broadly depending on geographic location and company size. The good news: you can expect to make a competitive, sustainable salary extending well into 6 figures for senior writers. Entry level salaries in the US generally start around $80K. Writing managers and leads can make $150-300K in large corporate environments.
Here's a Google Trends graph of searches for "UX writer" over the past 10 years (2011-2021). It's an impressive growth trajectory.

Searches for UX writing, 2011-2021
How to break into the field
We'll cover how to showcase your UX writing skills in the last unit in the course, Craft your portfolio. If you're transitioning from another writing-focused career, here are some tips to get you started.
As a hiring manager at Google, Bobbie Wood says the biggest gap she saw was in design skills and specific knowledge of the UX writer's role. You're enrolled in this course so you're on your way to addressing that gap.
UX writing is nuanced compared to journalism or academic writing. If you're transitioning from those fields, be sure to emphasize your knowledge of the difference. You'll want to show samples that are concise and user-focused.
Writing for user interfaces is a bit like writing poetry: every word must have a purpose, every sentence must be essential, meaning matters, and timing is everything. You'll need to advocate for succinct writing as if it's part of your DNA.
Your list of skills must include knowledge of software design and user experience. If you don't have that background, consider taking a user experience design immersive course so you understand the terms and the processes.
This lesson came from the Fundamentals of UX Writing. Interested in the course? Enroll today!