Coaching topics: Chatbot Design, General Coaching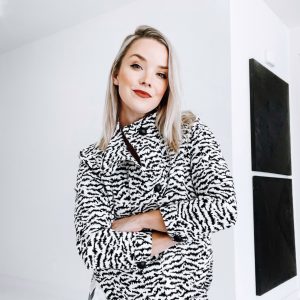 Hillary Black is the author of UXWC's Chatbot Writing & Design course, a conversation designer, marketer, content creator and speaker on all things conversation design.
She is a Co-Founder and the Head of Marketing and Conversation Design at Mav, the AI SMS Assistant for customer acquisition and growth marketers, and also the founder of ConversationDesignerJobs.com, the first and only job board created specifically for conversation designers, that uses AI to match candidates with hiring managers based on their unique skills.
Before her career in conversation design began, she spent a decade in social media building brands and creating content for companies like Vine, Beats by Dre and University of Michigan.
Hillary is incredibly passionate about supporting and growing the conversation design community, and helping people all over the world become conversation designers, create better bots and get hired! Her coaching and mentoring has helped people through all aspects of the industry from learning, making career pivots, launching initiatives, building a team and landing the job.
She is the creator of the online community Conversation Designers Internet Club and contributor to multiple online publications like discover.bot and Alexa.com where she shares her expert advice and best practices. She frequently speaks and hosts online events for the community with organizations like Miro, UXPA, Botmock and more.
Coaching Session: Hillary Black