There's a good chance you might've run into classism in UX copy during the pandemic. In the UX community we talk a lot about empathy. We should. Empathy is an important part of design, but the thing about empathy is that you have to empathize with someone else.
Unless we want to build products for ourselves, we need to recognize that users have different lives and perspectives from us. This is why you also often hear the phrase "you are not the user." But how can we understand someone else if we don't talk to them and listen to their perspective? During the Coronavirus era, at the very least we should try to get a hold of some kind of data that tells us something about them.
In Don Norman's article "Why I Don't Believe in Empathetic Design" he points out that designing for users requires us to do research and get to know our users. To design for our users we need to have a better understanding of their lives, behaviors, and needs. This is why all UX work requires user research.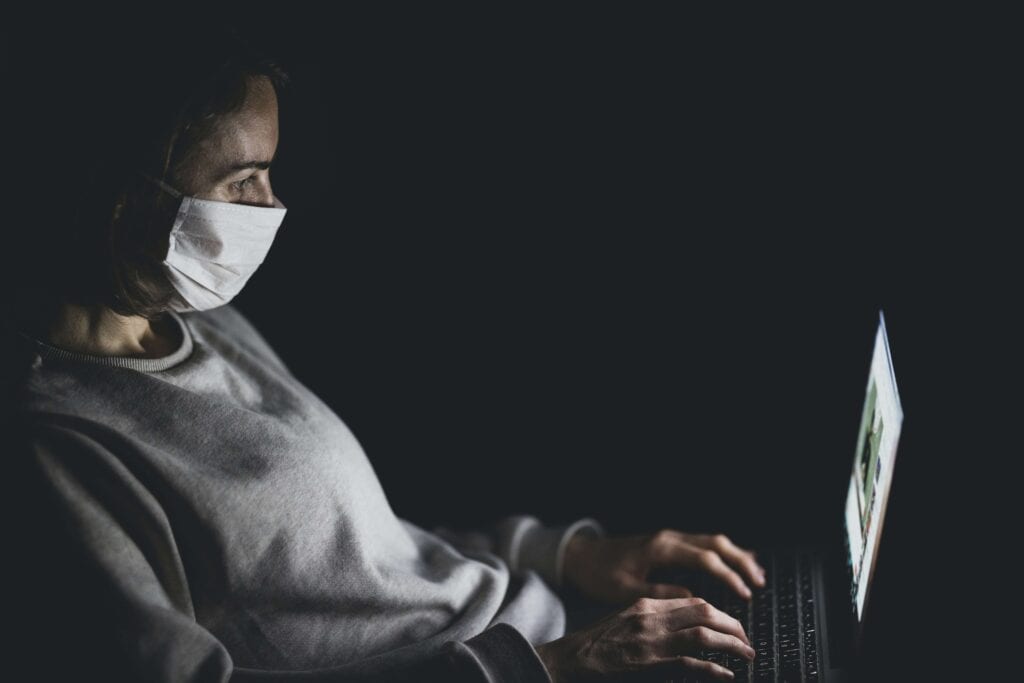 UX writing during a global pandemic is no different and unfortunately I've seen a few cases classism in UX copy. Good writing guides users through the experience of an interface while being invisible and intuitive. Bad writing can lead to a confusing experience for users, but the stakes can be even higher when users are facing more emotional turmoil than normal.
On an average day users tend to skim most examples of UX writing, like microcopy, and forget what they read right away. Bad writing runs the risk of alienating users when it is not inclusive, and doesn't take their potentially traumatic experiences into account. We need to make sure that our content is supportive, or at least doesn't cause more friction, of the user's journey instead of a reflection of our biased perspective.
Not everyone can work from home
In "Designing with Care During COVID-19 and Beyond" Margret Gould Stuart describes issues with content related to working from home. A lot of content writers are working from home during the pandemic, and it's easy to forget that not all workers are able to work from home. For individuals who can't work from home, quarantines have been economically devastating. Less than one third of American workers can work remotely, and they tend to be higher paid and better educated. 
UX professionals fall into this group of generally well paid workers who can work remotely. This doesn't mean that design, collaboration, and research aren't harder in a remote context—they definitely are. Remote collaboration affects the way we speak, our body language and every other social aspect of our communication. Working from home can also be difficult for its own reasons. You may not have an adequate work space. Your environment may be more distracting, which affects your workflow. You may have to deal with loved ones or kids who interrupt your work with their own needs.
Still, product design work can continue remotely. This isn't the case for most working people, and especially for those who make much less than the average product design professional. If you work in the product design space, your working experience is completely different from the majority of your product's users. UX writers need to recognize their privilege to avoid classism in UX copy and alienating most users. Research is the best way to do this goal, but professionals can face many barriers when they try to do research to support their design. In the following case study I attempt to show some easy and practical ways UX writers can do research that gives cheap and quick quality results. Since this was a personal project I had no budget, no institutional support, and a very minimal amount of time I could dedicate to it.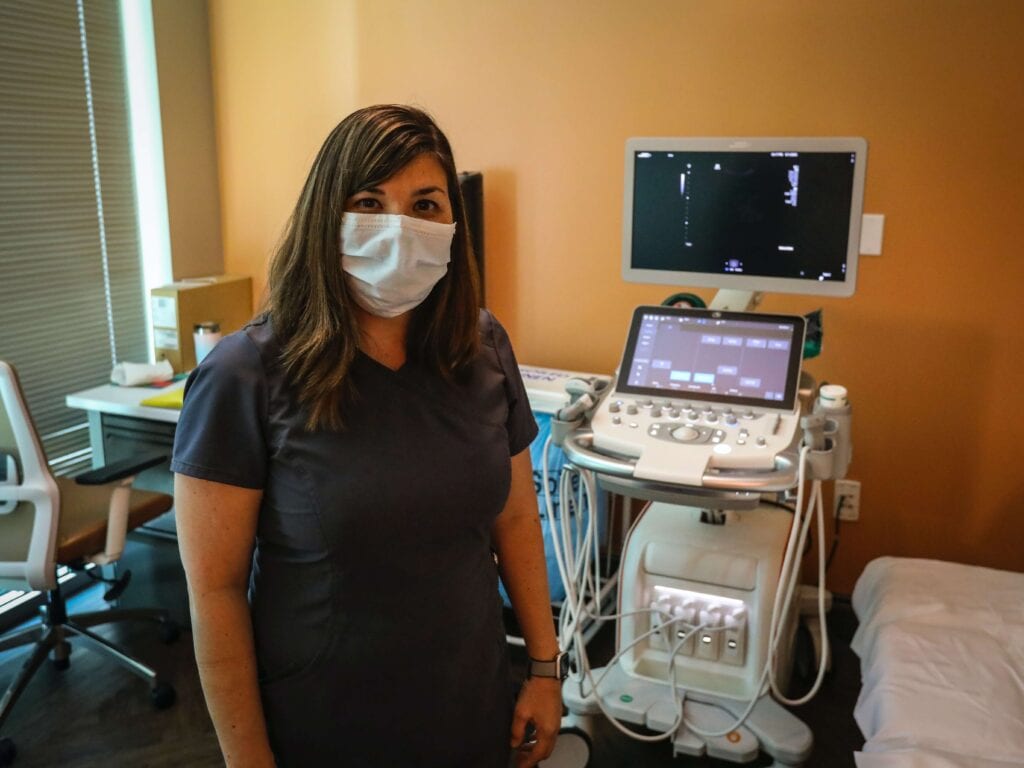 Research is for everyone
 Research can be expensive and time consuming but it doesn't have to be. As a researcher my motto is generally, "do the best you can with what you have." You don't always have the luxury of a strong budget and long timeframe so change the methods you know to fit the budget and timeline you do have. You may have to change how you recruit participants or the amount of questions you ask participants. You can also resort to only using methods that are impersonal and don't approach users at all like social media listening. This is fine. Some research is better than no research.
The point of this case study is to gain some perspective on how to write content for workers who cannot work from home during the pandemic. I want to better understand the beliefs and reactions a particular subset of users would have toward a particular kind of content. Interviews that involved a think-aloud session with some copy examples seemed like the best option to gain these insights. 
I have used this method in the past for content-related user research. I divided the interview into two parts. The first part involved a think aloud session with the microcopy examples. A "think aloud" is where you instruct the participant to talk through their experience while you observe their interaction. This method gives insights into a participants' reactions to particular design elements. After the "think aloud" session I had a loose and conversational interview with the participant about their experiences of the quarantine. This structure allowed me to understand my participants' reactions to the copy I showed them, and get the context of their experiences of life in quarantine. By listening to their experiences I was able to get an emotional context of how they have approached the life changing events of the past few months and understand how classism in UX copy has affected them. 
Recruiting participants
To recruit participants I reached out to family and friends. In the past in a pinch I have worked on teams that used family and friends as interview participants. This is NOT ideal, because you can miss important perspectives if you only talk to people in your own social circle. If you don't have other recruitment options, you can find friends and family who meet certain criteria or are potential users. Even if it isn't ideal, friends and family can still provide important perspectives. For this case study I talked to friends and family who were unable to work from home because of the quarantine.
To prepare the study, I collected 3 examples of content and microcopy from the last few months that mentioned the pandemic as well as 1 piece of microcopy that did not. I chose these pieces, but also made the decision to decontextualize them. If the content was In context the participant might ignore the content I wanted them to look at, or they might be confused by the surrounding contextual information. Also I wasn't interested in a particular instance of content. I wanted to know more about a general reaction to a particular type of content.
Getting started 
My 3 participants included: an electrician, a student and a new mom. Participants didn't react strongly to the copy I presented, but interestingly they reacted more positively to copy that didn't mention working from home. This means that the language about working from home was not perceived as offensive, so much as alienating. Participants just didn't think that copy was relevant to them. Participants expressed a more positive reaction to copy examples that didn't mention working from home. One copy example from a rideshare app mentioned Coronavirus and the steps the company is taking to follow different regulations.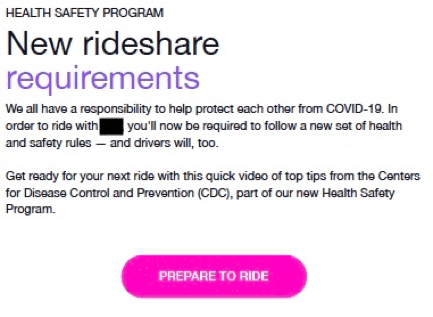 "I feel like this one is short and sweet, like here are the rules and that's it…it's straightforward"-Elizabeth, graduate student and florist
This makes sense for two reasons, first users tend to skim over copy and microcopy, and when done well it isn't something users will recall. Second users may not have strong emotions toward content or microcopy because their lives are saturated with all sorts of product related content. The strongest reaction to a piece of content may merely be the feeling that the content "isn't for me." In conversations I had with participants I saw 3 main themes:
Fear

Concern about the psycho and social effects of isolation

Uncertainty. 
"Now we cannot say hello or give a hug to anyone outside. We cannot give a hand or kiss somebody [to greet them] everybody is afraid and we have to be away. that is terrible. "-Eduardo, Electrician
UX writers should be able to write content that speaks to a broad audience of users. Based on the stories I heard from participants in my study I think we can follow two basic rules to avoid classism in UX copy related to the pandemic as UX writers :
Be relevant-don't mention it if you don't need to. 

Be direct-don't turn the pandemic into an advertising gimmick. What are you trying to offer, and what does it mean to your customer/user
Making it more inclusive
I rewrote the pieces that caused participants to feel alienated using participant's stories and insights from their reactions. One of my participants was a new mom, who mentioned that even though she likely would still be stuck at home, the quarantine had the effect of compounding her feelings of being trapped at home and excluded from friends and activities she enjoyed. There was one example of microcopy I used that mentioned parents. I rewrote this piece of microcopy below, while maintaining its voice and tone, to try to reflect her experience and be sensitive to the psychological impact the quarantine has on us all:

My rewrite:
Hey parents (wave) we thought you. Could you use an extra 20% off?
The other copy example that participants found alienating was a longer piece of copy that mentions making a home office is selling a product, table legs, that could be directly related to building a DIY desk. I didn't think it was a good idea to eliminate this possible use for the product in this piece of content, but my participants mentioned that they were tired of hearing about how they should be using the quarantine to stay productive with "projects." One participant described her mental state as "SUPER depressed…I was losing touch with reality." I tried to avoid explicitly framing the content in terms of "projects." I rewrote the "story" of this piece of copy to be more inclusive by framing the potential uses of the product in a more ambiguous light.

My rewrite:
Is now a good time for you to set up a new desk? What about revamping your old kitchen table? Create inspiring furniture in your style and budget with our table legs.

[brand] now offers 15% off all table legs. Just use voucher code: [code]. For further inspo and DIY home inspiration, read our latest article from small spaces to big home offices

Keep being creative!

/[brand] Team
Empathy involves our emotions, but it also requires us to use reason and data. Data, information on our users and their lives, can bridge the gap between our experiences and those of our users. We need to research our users in order to build something that respects their experiences to avoid classism in UX copy. It may seem like an extra step that's out of reach without a budget or support, but research doesn't always need to be large scale. Sitting down to listen to users, or even listening to online feedback on social media can make a big difference in how we write content. 
Connect with John on LinkedIn.
---