Almost a year ago, we recorded a podcast about whether layoffs would start hitting content designers. About a month later, those layoffs began. With the latest round at Shopify, it seems the number of layoffs may be ending. Yet we're left asking questions: what kind of UX writing jobs are available right now? 
It isn't just layoffs that have people asking questions. The rise of UX writing AI (artificial intelligence) tools has entrants wondering … is a career in content design and UX writing worth pursuing in 2023?
Is this going to be the career they thought it would be? Should they continue to invest time and money into becoming a content designer or UX writer?
And what about those who have been in the industry for a while? What's the impact going to be for them?
These are all good questions to ask, so let's discuss them.
Are there any UX writing or content design jobs in 2023?
The short answer is yes. Actually, there are quite a lot of UX writing and content design jobs around. But they might be a little different from the roles you've seen advertised in the past couple of years.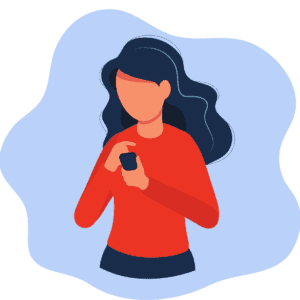 During the pandemic from around 2020 to 2022, many of the large tech companies including Google, Meta, Amazon, and several others, hired massive amounts of people. Not just content designers—everyone. Software engineers, product managers, designers, everyone. 
When they hired en masse, they didn't necessarily have roles for them straight away. They'd snap up qualified folks and put them where they could because they wanted to retain talent. Then, last year when it became clear a lot of the pandemic consumer demand dwindled, those jobs had to go. Last in, first out. 
During this time, many of the ads you'd see wouldn't necessarily be associated with a team or give much detail about where you'd be working. They'd just hire lots of people—and plenty of content designers entering the industry for the first time got into a role this way.
Many of these large tech companies have stopped hiring for the moment, and other businesses may have pared back a little as everyone deals with higher interest rates. 
Are there any entry-level jobs for content designers or UX writers?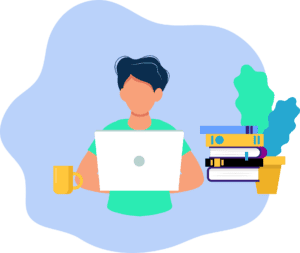 Yes. Just because there aren't as many doesn't mean there aren't any. But they are different in a key way.
Many of the jobs you're likely to find for entry-level positions right now will be at smaller, specialized businesses in specific industries. As opposed to companies like Meta or Amazon, where you might be working on platforms used by hundreds of millions of people, you're more likely to find entry-level roles at companies used by smaller, more specific audiences.
For example, this is an advertisement for an entry-level UX writer at the University of Tennessee. This ad would suit someone who's moving from a writing-related career to a UX writing role, as they're asking for "2-5 years of relevant writing/editing, marketing, web, UX, and/or creative experience with demonstrated experience leading projects and teams." 
We tend to think of Silicon Valley as the center of everything tech-related, but more organizations are hiring content designers in places where you might not think to look.
You should seriously consider these roles. They're more likely to give you far more hands-on experience with different elements of a business than you would at a large FAANG company.
Are there any jobs outside the United States?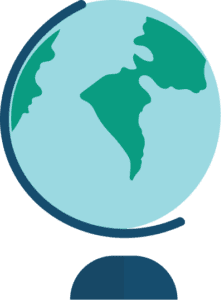 Yes, in fact, if you live outside the United States, you're likely to find more UX writing or content design roles. A quick search for roles in Europe reveals a significant number of entry-level content design positions.
This is because even though the tech industry has a presence everywhere, most of the design-related roles will be in the United States. So if you live in places like the United Kingdom, Spain, Germany, Singapore, or even Australia, then you're going to find more opportunities for work. 
What about mid to senior-level roles? What's happening there?
There are definitely more mid-level to senior-level opportunities right now, but there are some key changes there too.
For one thing, the industry is becoming more specific about what it wants from these types of roles. Increasingly, you'll need skills in writing for accessibility, managing integration with design systems, and the ability to actually demonstrate the impact of your writing.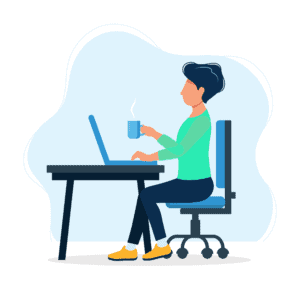 Here's another thing to consider: as more roles pop up at specialized companies, you should also prepare to do a great deal more research before applying for a role. For instance, everyone uses Amazon or Facebook. You know how to answer basic questions. But what if you were to go for a role at say, Vanguard, which recently hired a number of content designers? 
You're going to be expected to do a lot more research and homework before you apply for some of these roles and understand the value of their products. 
Is this a permanent change? Will the number of jobs come back?
Will the number of jobs available during the pandemic come back to the number it was before? Look, probably not. The tech industry was going nuts for a while. But will the number of content design roles increase from where we are now? Yes!
Remember, we're in the middle of an economic environment right now where interest rates are higher than they used to be and people are tightening their belts. That means businesses do too. But given that inflation has probably peaked and has started to decline, there are good signs we're entering into a less stretched environment during the next couple of years.
That means you should spend this time getting prepared for when companies do want to fast-track their growth. 
UX writing AI – Will UX design be automated or replaced by AI?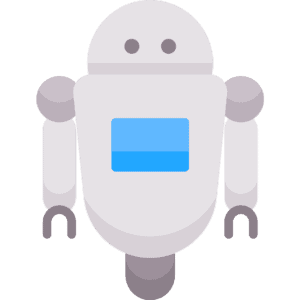 We've written about AI and its influence on the industry so far. Right now, AI isn't having an impact on UX writing and content design roles. Despite the fact that some companies have said they're already making changes, the layoffs in the tech industry started before GPT released its model to the public last year. So don't let the PR fool you—GPT hasn't replaced any jobs yet.
But it will become even more important to integrate AI in UX writing and content design. These are powerful tools and they supplement the design process instead of replacing it. A lot of what's being published in AI right now includes fancy technical demos, not 1:1 replacements for designers. 
We'll be writing more about how to integrate AI into UX writing in the near future, so stay tuned. 
If getting a job is harder than it used to be, should I still continue studying UX writing or content design? 
We're biased, but we think so. Industry changes happen all the time, and roles like product managers or researchers are experiencing similar slowdowns. These roles are still in huge demand, and so are UX writers—but like all markets, sometimes there are fluctuations. 
There are plenty of ways you can still study UX writing and content design, even if you aren't applying for a role right now or switching careers.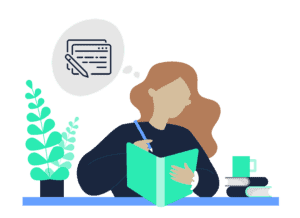 As we've discovered in our 2023 Content Design Salary & Industry Survey, content designers earn more as they take on more senior roles. In fact, those content designers in "Director" level roles earn a median base salary of US $161,000 to $180,000 (and that's before bonuses and stock options).
What can you do by continuing to study new skills even in a slower job market?
Learning is a lifelong process, and the content design industry is constantly changing. Learning the fundamentals of UX writing and content design, let alone a variety of specialized skills, is one way to make yourself even more valuable and marketable for your current or future employer.
And when the job market does pick up, you'll have a huge number of skills under your belt.
In the meantime, what else can I do to navigate the job search?
It's never a bad time to brush up on your skills, and you can always start preparing your portfolio. Here are some steps you can take:
Patrick Stafford is co-founder and CEO at UX Content Collective. Connect with him on LinkedIn!