Coaching topics: Career Plan, General Coaching, Interview Coaching, Portfolio Review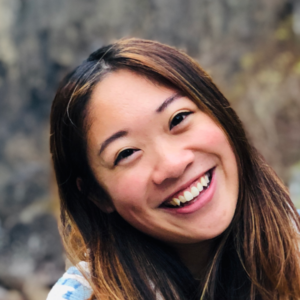 An Australian-Chinese transplant in New York City, Cara broke into content design in early 2021 and has fallen in love with the field ever since. She first started writing professionally as a freelance travel blogger in Japan, then moved on to be a marketing copywriter at a NYC crypto firm. It was at this crypto firm that she learned about UX writing and content strategy.
After a month of self-study on the subject, Cara landed her first full-time UX writing gig consulting for a commercial bank. She actively grew the content practice at the consulting firm and even led her own UX writing course! Cara also spoke at James Deer's content design conference Perspectives 2022 and shared tips on how to tackle common content design interview questions. 
She's super passionate about helping others break into and advance in the field, especially when it comes to building a killer resume and portfolio, packaging transferrable skills, presenting your best self at job interviews, and negotiating salaries.
Cara's strategies have helped her land full-time offers at competitive companies such as Meta and Robinhood. Get in touch with Cara today to see how you can do the same!
Coaching Session: Cara Lam