Coaching topics: Interview Coaching, Career Plan, General Coaching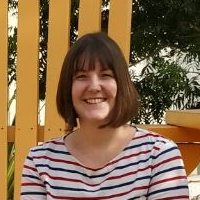 I'm an experienced content specialist, with content strategy, content design and UX writing skills gained in various tech roles over the last 10 years.
I've worked for big tech, startups and growing businesses. I have experience being part of a growing UX team, as well as being the first and only UX content person at a company, with the challenge of setting things up from scratch. I'm keen on sharing knowledge, evangelising good content practices and mentoring others.
In my day to day job as a UX Writer, I work closely with designers and product managers to write concise and clear copy across Workable's product spaces. I'm hands-on with usability research, often involved with interviews or leading content testing, including tree testing. I work as closely as possible with the research team to ensure my copy is aligned with research insights.
Coaching Session: Jill Emeny