Coaching topics: Portfolio Review, Interview Coaching, Career Plan, General Coaching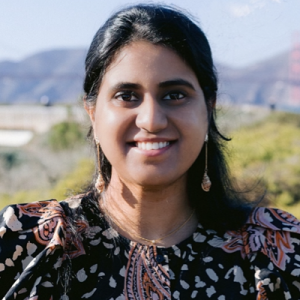 Pooja Vijay Kumar's experience
I currently serve as a senior manager for product content strategy across platform services and emerging technologies at Autodesk. With a career spanning engineering, product management, and UX along with an MBA in Design Strategy from California College of the Arts, I'm a natural dot-connector and love the cross-pollination between the worlds of business and design.
Prior to Autodesk, I served stints at Robinhood, Adobe, Oracle, and a bunch of hyper-growth startups leading content design efforts and teams in crafting human-centered content experiences.
Over the course of more than a decade, I learned what it takes to deliver great content experiences across a broad range of industries, company sizes, and cultures by wearing multiple hats and being a hands-on writer, designer, engineer, product manager, and UX leader. Sometimes playing all these roles at once.
Throughout this journey, I met with moments where I struggled to find that "first break," suffered zero intuition on how to make a decision, and felt the setback from a no-action weekend during a job search.
But the biggest thing I learned during this journey was to ask for help. Help in the form of advice, mentorship, and coaching. Having a sounding board and wandering those pathways in your head with a thought partner can help you attempt to predict the unpredictable, trust the journey, accelerate your feedback loops, and in turn, your growth.
Coaching for me is deeply personal. Whether it's an hour or a few weeks, my approach to coaching is tailored to meet your core focus areas.
I offer a broad range of tools, frameworks, and approaches to help writers of all experience levels improve the way they curate and pitch their work, position themselves, and align their strengths with the biggest opportunities.
Coaching Session: Pooja Vijay Kumar