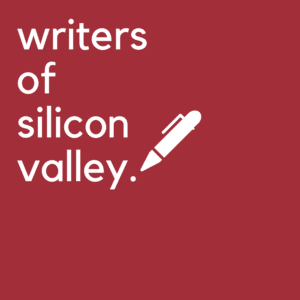 Writers of Silicon Valley is a UX writing podcast featuring interviews with content strategists and UX writers from around the world.
The UX Writers Collective is proud to host transcripts for every episode.
In this episode, Patrick chats with Yael, Duaa, and Vicki about their experience at the 2020 Button conference. They discuss preparation leading up to the conference, what it was like as a fully remote conference, and what all the generous knowledge share means for the future of the industry.
To listen to this episode, find Writers of Silicon Valley wherever you listen to podcasts:
This episode was originally hosted at Writers of Silicon Valley.
———————————————-
Patrick:
Obviously, I think everyone would have preferred to have been in Seattle, but that was not to happen this year. But I personally felt like the way the digital conference was run was one of the best conference experiences I've ever been a part of, just the fact that you can look up on-demand talks and you can look at the broadcast any way you want and the interaction on Slack. I've found it so engaging, in some ways, even more engaging than an in-person conference experience. Vicki, what did you think of the digital aspect of the conference this year?
Vicki:
Oh, I loved it. And it's interesting that you just mentioned virtual versus in-person, because I've been to a number of in-person and I've been to a few virtual conferences, and I really love the whole Button experience from start to finish. And it was just so well-organised. I also liked how there was the live chat on the Slack, but then because of that, so many other new channels respond while we were discussing the current topic.
One thing I really liked about it was I went to a virtual conference earlier in the year, and there were these breakout rooms where you're randomly paired with one other person for a limited period of time. So it's sort of like a quick meet, but there's no discussion prompt. So I actually found that I was really shy, which I normally am not. And these small group discussions at Button where you had anywhere from five to 15 or 20 people in a Zoom room and we were fed a different topic or question every couple of minutes to keep the conversation moving along, even if it started off a little quiet, everybody slowly opened up and it was really nice. I made a lot of new friends that way.
Patrick:
Yeah, I thought the activity was great. Duaa, what did you think of the digital aspect of the conference?
Duaa:
I thought it was incredible. Literally, prior to Button starting, I was like, "There's no way this is going to work." It went beyond my expectations. I thought it was very, very organised. I thought the way that everything was set up was so meticulous. I thought everything went smoothly and seamlessly from the talks and the breakout sessions and just the general conversations. I didn't think anything was lacking. I was really, really pleased. If I were to give a Yelp review, it would be five stars.
Patrick:
That's awesome. Yael, I'm interested to hear your perspective because you and I live in different time zones than where the conference was actually held. Obviously, it's held digitally, so it's not really held in any one place. But yeah, the fact that you and I are in different areas of the world made it a little interesting for us. I personally had to wake up, and then I watched most of the conference on-demand because I wasn't taking part in the watch parties. What did you experience from that perspective? Were you in sync with the normal time zone, or were you watching on your own time?
Yael:
First of all, I want to say that I think probably the biggest benefit of having these virtual conferences is that people can join who wouldn't otherwise be able to. So I'd like to think I would have been able to flown into the conference had it been in person, but I didn't need to think about it obviously, because I joined from my living room. So there are a lot of advantages there just to getting the people together. As far as being able to join the live broadcast, it wasn't that practical for me because of the time zones, but having the on-demand was fantastic. I'm still catching up. It's just great to one a day, I'm on a diet of content talks. It's really awesome that they've made that available with the on-demand library.
I mean, they really tried to attack all of these issues from every possible angle. I feel like they really thought of everything. And one of them were the times zone via Slack channels. So I wasn't able to join live for much, but when I was there, I knew that there were other people there who I could speak to live and enjoy whatever was going on in that moment with them because I knew that they were up and they were near me. And I think that added a really personal dimension. I think it's real huge challenge. Like Vicki said, I've also been at a number of virtual conferences since this whole pandemic started. And I think this one, they just thought of everything in a way that I haven't seen any other conference really manage.
Patrick:
Yeah, I think when we eventually can travel internationally again, I can't see us going back to an old school conference style only. I see a hybrid model happening, where you can go in person if you would like, but you can also buy a digital ticket if you can't fly halfway across the world. So, I hope that happens. Now, look, there was so many talks and I've got a Word doc, or a Google doc rather, with all of the notes that I've made from all the various talks. There are just so many.
And we could sit here for hours and hours and hours talking about what we learned and what we took away, but I thought it would be good to go around and just talk about the two or three talks that really stuck out to you the most and what you learned from them. Again, I've got a dozen here that I could really go into, but I think it would be good to hear about which talks resonated with you, what did you learn from them, what surprised you and what you took away. So Vicki, why don't we start with you? What stood out to you this conference?
Vicki:
Oh, sure. So much of it. And I agree, there were so many incredible talks. I love the kickoff keynote, which was Chelsea Larsson at Zendesk. I think it was called how to win over designers and influence engineers, which is a huge part of my own work. And it was a perfect combination of how to be graceful and assertive while growing the value of your role within your organisation. And I really liked that she had formulas, like how to have that tough talk. I think it was situation plus your need equals a shared goal. It's like, how do you even structure the approach that you're going to bring to the table when there might be a bit of a disagreement with a colleague?
And it takes the emotional weirdness out of it. "Don't blame them. Try painting the picture." These are the real nitty gritty things that how Kristina Halvorson had said to all of us like, "This is your audience, who really wants you to dig in and talk about what you do and talk about what you know." I felt like that was a great example of that. Also, pulling real examples from your product and the quality of the work that happens when a UX writer is not on there, keeping it to the facts, and just showing how to empower engineers and even designers sometimes how to write better.
Another talk, for example, that I loved with Scott Kubie's. He has the Writing for Designers book. He's one of my favourite speakers. And I think there's a treasure trove of great information. He has talked about training other people to write, but one of the greatest call-outs was offering the tools, not rules. So meaning, you should offer templates and show people the way, rather than simply saying, "Do this," or "Don't do that." And I thought it tied in nicely with his jargon is jargon, not using terms that are specific to our discipline when we're talking to other folks that don't necessarily do what we do.
And it made me think about how there were times a while ago at Kickstarter where I noticed folks squirm when I'd mentioned the word microcopy, because I just use it and realise, "Wait, I'm the only person that really knows what this term means." So I need to be clear about what types of copy I'm referring to when we're in a meeting or a critique.
So it was also the first time I heard that… Oh, it was also the first time I'd heard the term protocopy, which made my brain light up as well.
Patrick:
Yeah. I'm glad you mentioned Chelsea's talk because I thought one of the great things about hers was that, you're right, she gave these little formulas for how to have those types of conversations. I've been in conversations before where a writer will try and convince an engineer or a PM to do something based on their own terms, meaning the writers' terms. And they'll say, "Oh, we need to do this because it's grammatically correct or whatever." That argument is never going to get you that far. But what Chelsea explained, which I thought was great was you say, "No, we should do this so that customers experience this, so that we achieve goal X, Y, Z." And if you're a person who's maybe a little bit introverted or you're not used to working in big product teams, having that type of formula I thought was really, really effective. What else stood out to you at the conference?
Vicki:
Well, I was also enamoured by that book club panel, the one with David Dylan Thomas, Torrey, Michael, Andy, and Scott. I mean, what a super group. I personally think they've written the most crucial books around UX writing. So to hear them discuss each other's work and celebrate each other was a great experience. I also really love the panel and design leadership because the topics that stood out to me was when they discussed how there's a certain fork in the road that content specialists feel like, "Do I remain an individual contributor and do what I love doing, or do I become a manager and help others grow? And will that then take me away from writing?" And the general consensus that came out of that is that it is possible to do both. And the folks who feel that they've successfully found that middle ground are really thrilled about it. So that was very inspiring to me to think about future steps.
Patrick:
Yeah, absolutely. Duaa, what about you, what stood out to you at this conference? Again, there's so much here, but what resonated with you?
Duaa: 
Yeah. Well, I just thought it was amazing because I come from a copywriting background. And so going into UX, it hasn't been the easiest transition. And so there were a lot of growing pains and a lot of frustrations, and it was really nice to just be amongst other people who had the same frustrations that I did. It's not just me. And just having those frustrations broken down into really articulate talks, they pretty much all resonated with me. I do want to highlight Yael and Vicki, both of your talks were actually among my top five favourites.
And I'm not just saying that because you're both here. Yeah, what a coincidence. Yeah. But Yael just talking about good copy and the ROI of microcopy, just because as a writer for most of my career, I'm always thinking about how to maximise the impact of my words. Are my words reaching anyone? How do I measure the engagement in any way? And with Vicki, just generating impact as a team of one. As someone who just constantly has felt as a one person team in an entire team of people who I have to collaborate with, it was really, really insightful to see that UX writers, you don't have to be alone. You don't have to work alone. You don't have to think alone. It really is a team effort. And it's really changed the way I approach everything now in terms of UX writing, in terms of content and product writing.
Patrick:
Yeah. Yael, I want to point out something in your talk that I thought was really great, which was that when we talk about the ROI of copy, a lot of people really only focus on sales. They have to say, "Okay. Well, the only way I can prove my copy is let's do an AB test. And whichever is the winning one, then I can prove that I've increased sales X percent and therefore brought revenue." But what you reminded everyone was that that's only one way to measure the ROI of copy. The fact that you can save hours on support is still a monetary value that you can attach copy to. So I thought that was a really great reminder. Have you had feedback? Well, you've just heard from Dua how great it was, but have you had much feedback from people who listened to your talk?
Yael:
Yeah, I have had people reaching out and saying that it was really helpful for them too. A lot of writers didn't realise, "Oh, well, this is something I should be collecting. I should be following the metrics and I should be documenting them. And I should have this in my back pocket to whip out when I need to convince a stakeholder why to invest in a project of mine." I think in a lot of ways, my talk, the first part of the talk about making money with microcopy was almost like you know when you know something, but you need to hear it to remember that you know it. So I think that was the feeling a lot of people had with the first half.
And then the second half, which was about increasing ROI, because there are two sides to that scale, right? There's the return, and then there's the investment. So you want to increase the return while also decreasing the investment. And talking about how microcopy can save not only on sales resources and the support team's resources, but also even on marketing, specifically acquisition costs and on a dev. I mean, I would say I save the most of my save, my company resources most in the dev department by writing strings in a way or doing content design in a way that just makes it much quicker and cheaper for them to implement. And I think that was more of the eye-opener.
Like you said, I think that other half of it, that piece gets lost a bit. And the truth is when I was trying to put together examples and come up with real screen from real products where this has been experienced, it was really hard. I actually don't think I found any, maybe one from Citibank, outside of my own experience. It was much easier to find examples of microcopy increase in revenue, but to find saving costs, I really couldn't find much, which is why I really encouraged in all of my talks, I always really encourage anyone listening to please start documenting their own successes and sharing them with the community because it'll benefit all of us to have each other's concrete examples to use when making our case.
Patrick:
Yeah, absolutely. And I've got to say, I think you said this is good to have in your back pocket to whip out. And we all know that companies that go through restructures or they want to move people around often look at writers with a cocked eyebrow and they say, "What is it that you do again?" So the fact that you can have those types of examples ready to go is fantastic. What else stood out to you at the conference? What talks resonated with you?
Yael: 
You know you're asking an impossible question, right? They were all so amazing.
… really stood out to me was Madeline Grdina. Her talk was called design is obscenity. And if I had to distill it down to one major takeaway was this idea of, she went over to the history of defining obscenity and how it really comes down to you can't define obscenity, you just know it when you see it, and that that's the same with good design. And basically good design, you know it when you see it. And good design is the design that fulfills its purpose, but that's where the concrete hard and fast rules end, because what is the purpose of design. And then you get into this philosophical but also business discussion, what is your goal? Are you creating design with a message? Are you creating a design to create a feeling? What is your goal? And then once you reach that goal, that's when you've hit good design. Good design isn't a set of best practices, for example. So I found it really mind-blowing.
First of all, her presentation was great. It was very well delivered, so that always helps. But I do want to say that I think Button put together a really curated and amazing collection of mind-blowing angles. So I wanted to mention Vicki's talk actually, because to me, those two talks, Madeline's talk was very big and very thought-provoking, and I almost feel philosophical. And then Vicki's talk was hands-on, day-to-day, "Go do this. Here's something you can do now." Unfortunately, I don't have the opportunity to work these days with translating my interface, but this idea of putting it in Google Translate and then put it back to the language you started in and how that can give you insight and how that can help you tighten it up. And just having talks that came from the tactical and strategic, it was such a well-rounded experience for my brain.
Vicki:
I'm so glad that the Google Translate trick resonated with people because I've been sitting on that for a while. And for a long time, I've just thought to myself like, "Is this really scrappy? Is this something that other people would actually do, especially if you're the only UX writer or content strategist or content writer at your company?" But yeah, it's been a tried and true thing for me. And it was really nice to just dig into my day to day and just say, "What is it that I do exactly?" And just show people. But yeah, I'm really glad the Google Translate trick was a win.
Patrick:
Yeah, I saw a couple of people mentioned that on Twitter. And Duaa, I should say, you've mentioned there's growing pains from copywriting. Having a talk like Vicki's must be a real big help for you in that you have this list of things that you can just go and do.
Duaa:
Yeah, it was so helpful. And I just felt like, "Yay, I'm finally being heard. All my problems are being solved one by one." It was just really, really great. And just being able to be more assertive in my writing and being more articulate in explaining my decisions in a design way of thinking, all of those are just really helpful and important tips for someone who's new like me. Yael and Vicki are both experts, and I'm just still in that amateur phase.
So, thanks for speaking my language.
Patrick: 
Sorry, I just want to point out that if you are being paid as a UX writer, you are by definition not an amateur, you are a professional. So, don't put yourself down. From my perspective, obviously, there are just so many talks to mention, but one of the talks I really loved the most was Jonathon Colman's how to maximise the impact of content design. He opened his talk by talking about actually a failure he had, which was a feature at Facebook where it detected a user. It detected the sound around a user's phone in order to identify a song or a piece of media. And he spoke about how the information he gave to the user just wasn't useful. And it ended up having some pretty significant impacts. And he gave a really, really detailed talk about how to work together with product teams to maximize the impact of content design, how to really integrate yourself with a product team, and I thought that was really great.
Ben Barone-Nugent's talk about the art and science of UX writing for entertainment, that was great. I thought it was going to be too specific to entertainment. But in fact, the more specific he made it, the more useful I found it because he gave examples of what they were doing, but he was explaining the basis behind those decisions and the theory. One of the things I really took away from his was the idea of you really need a hypothesis-driven design, but you don't necessarily need to use that hypothesis as a basis for testing. You can just start using hypothesis in your vocabulary in the way you go to design meetings, in the way you speak to people. And he gave a really great formula for doing that, which I thought was great.
And the other I just wanted to mention was Kristen House's modular content strategy, so building reusable content that scales. She talked about creating basically what is essentially a matrix of content. She looked at different Google experiences and found that the sign-up experience for the same product across different channels was inconsistent. And so she went about creating a system that allowed the content strategy team there to make everything consistent, but at scale.
So for someone like Vicki, I mean, I'm not sure if you're still working in a team of one, but for anyone working, I think that's a good pair to your talk and that you can look at that type of system and then really grow it. And I think actually that the connection between those talks is actually speaks to just the different angles that the conference came at. There were talks about theory. There were case studies. Then there were practical talks. So I feel like there was a huge range where people could just dive in and get whatever they needed to at whatever stage of their career.
Vicki: 
Yeah. And I find myself also when I go to conferences looking at the programme, thinking, "Yes. Yes. Definitely yes. Maybe I could skip that one." And for Button, I have to see every single one. They all just overlapped and tied in well with one another and complemented each other, all the talks.
Patrick:
I totally agree. I think a conference with Button was so lacking that I understand that it's a relatively new space, but you know what, UX writing just isn't that new anymore and we really needed our own serious conference. And I think that was what was really amazing for me was going through the program and saying, "Wow, I need this. I need this. I need this," as opposed to a conference, which is maybe a broader content conference and there are two talks on UX and one's really basic. This was just such a rich, robust resource for people who have been in the biz a bit. I found all kinds of new areas to explore. It was a good feeling. It was really rejuvenating that there's so much more to learn out there. And of course, there's more to learn, but I almost felt like it hit this block where I didn't even know what I didn't know. And this was a big eye-opener. "Here are all these things you don't know yet. Here are all the things you can go explore now." So that was really fantastic for me.
And also a real validation, right? I know there were a number of times I was watching the talk, particularly Kristen's about the modular content because we're building a similar system at my company. And there are times when I was building it where I was thinking, "Am I really doing this the right way? What am I doing here?" And to watch her talk and realize, "Oh, 75% of what I'm doing is actually on the right track. And then the other 25% are stuff I didn't think about." You're completely right. It's so validating to see other people you admire or look up to are saying, "Hey, you're actually doing things the right way," or just pointing yourself in a new direction just to make sure you're aligned with the rest of the industry.
And you're right, I feel like I look at… Confab is great, but confab I think is very heavily weighted towards web content strategy. So to have a conference that's really dedicated to more product-based content strategy is… Yeah, it feels like a nice home for all the blog posts and podcasts and discussions on Twitter that everyone has about this stuff. To now have a home for it is really great.
Vicki:
Yeah, it was equal parts of validating and humbling as well because it was, "Oh, all of these things that I already knew, or this is my process, it was validated because everyone else was doing it very similarly." But then also, all the things that I was very confident about, it was an eye-opening experience. "Oh, well, actually you can do it this different way. You can try to think about it in this way." Think like a designer, less like a writer, mapping the customer journey this way, making sure your copy doesn't clash with the UI. So all of these little things I thought I was an expert in, and then the conference just reveal that, "Oh, there's actually always more to learn."
Absolutely. That's great.
Patrick:
Look, I think that's a really good summary of some of the talks we really enjoyed. I'd love to hear from each of you just to end on this, what is something that you're going to take away and use day to day? So, much like Vicki's talk really focused on what can you do every day, what is something that you heard and thought, "Oh, this is perfect. I'm going to use this in my next project"? Duaa, why don't we start with you?
Duaa
I mean, it's a very hard question because I did absorb a lot from this conference. It was really the most educational experience of my life. I think just being able to identify the pipeline problem and all these talks about imposter syndrome, as someone who is still even years of being a UX writer is still suffering from imposter syndrome. I think just being able to write with more authority, being able to defend my decisions more and figuring out ways to improve the experience always, utilizing the techniques of persuasion, knowing which emotion or logic to tap into, and being visually creative, developing my ideas and concepts to effectively convey a product. I think those are all things that I'm definitely not necessarily going to do differently, but definitely going to be more authoritative with and be more confident with doing.
I came away from this very, very inspired.
Patrick
Hey, that's definitely what you want. Vicki, what about yourself?
Vicki
Well, I was really impressed by a lot of the talks in terms of how to move forward in the day-to-day, but one of the big things I actually took away from it was about expanding headcount because my talk was about making it work as the sole UX writer. And that's the position I've been in for a little over two years now, but I feel like I've been through enough that I have some solid processes to share, but I've had my mind on growing my discipline and expanding headcount at Kickstarter.
Now, I know that demonstrating your value is usually the first thing that's mentioned in regards to how to do this, but several of the talks and panels, they gave me a lot of great ideas on how to organize a plan around increased headcount proposals, job descriptions, writing tests during the interview, and even an initial onboarding plan, all those facets of the journey for a new hire. So it kind of like opened my mind up beyond just, "We need to get more people," but what each part of that process will entail because you already know onboarding and the interview and the writing test, but hearing more from other folks in the community about how they did it or how they would approach it was really helpful. I don't think that's been talked about much in articles and podcasts enough.
Patrick
Yeah, fantastic. And Yael?
Yael
I think I'd say the number of questions that I ask and the way I ask questions. I think as user experienced people, we think of ourselves as people who ask a lot of questions and who are curious about other people's perspectives and other stakeholders needs and opinions, but I felt like there was this theme. There were at least three talks off the top of my head where they talked about posing questions. There was Meredith Arthur's where she talked about if you need to give uncomfortable pushback to a superior. So you can try posing it as a question, right? So instead of, "I don't think we should do that because it won't hit our goal," versus, "Will that hit our goal if we do that?" Right? And obviously, you have to say it genuinely, so you don't sound passive-aggressive.
And Vicki mentioned it as well actually, when she talked about instead of asking stakeholders, "What do you think?" asking yes or no questions to protect against maybe their own biases and get much more productive and focused, useful feedback. And it came up again in Kaytee Nesmith's talk where she… Her whole talk was about how do you break down a really big, overwhelming difficult problem and in a way that it's solvable. And she just summed up the whole thing and ask a question, instead of, "Systems are not talking to each other and they should," that's a huge problem that she was dealing with at NPR. And it was just obviously a huge organization. And when she rephrased it as, "How can we get systems to talk to each other?" Questions are a lot less overwhelming to answer than problems are.
So I think I'm going to find myself asking a lot more questions and then keeping in mind things like, "How do you ask the question? Do you make it a yes or no question? And who are you asking the question to?" And obviously making sure there's always genuine curiosity there. And I think that was a theme that I took away from a few talks that's very applicable day to day.
Patrick
That's awesome. I think personally, one of the things that I am going to take away is a combination of two things. In fact, one of them involves your talk, Yael, when you were talking about making sure that the ROI of microcopies, you make sure you consider support when it comes to the ROI of microcopy. I mentioned a modular content system we're building at work. And so it really validated the idea of including sales and support in that modular content system. So the fact that you said that sparked the connection between those two talks. And although I was already planning on doing it, it just really validated and made me more confident in my decision and it made me even more determined to do it and get it done.
Yael
That is so cool to hear.
Patrick
So I think it just speaks to… Yeah. Yeah, it just speaks to the idea that when you go to these conferences sometimes, and again, especially if you're in a team of one, you think, "Oh, what am I doing?" I'm not a team of one, but if you are a team of one, you go to these conferences thinking, "What am I doing?" Maybe a little bit of imposter syndrome, but then you actually hear people and the opposite happens. You become inspired. I guess my personal experience is that that imposter syndrome falls away because you hear people who are having the same problems as you, and you all learn and share together. And then just the standard quality of the industry continues to rise.
Well, look, I think this has been a fantastic chat. It's been great speaking to you all because it's just reminded me of how much great stuff that was in this conference. And I'm sure we'll continue hearing more about it over the next year as people write about it and so on. Did anyone have any final thoughts before we finish up here about anything maybe that you wanted to mention that we haven't mentioned?
Vicki
Well, I did also want to just give another shout out to the organizers because as a speaker, I was so impressed by how well done it was. Kristina Halvorson and Tenessa and Amy just setting everyone up for success. We had had a Zoom weeks ago with all the speakers, and then another about prerecorded talks, and then another about watch parties and then how we would manage them, and tips on how to record our talks really well. I mean, I just felt like everything was… From the beginning to end before Button even happened, it was like any question you had, and there was a specific person assigned to help you with everything, it was really inspiring to see how well it was organized. And I also love getting Button socks as well. I'm wearing mine today, actually.
Yael
I totally agree about the organizers. I found myself participating in another conference, and sort of like Button had set my… I was anchored to the Button process. And so I started looking out for, "Hey, when are you going to do the Zoom with the tech check? Hey, when are you going to…" And it was like, "We weren't going to do that." But I don't think it was just the technical smoothness, it was also the vibe. I think the team running Button is just such a positive, authentic, professional crew of people that it couldn't help but trickle through everything that they did. And I think we all really benefited from that, us being the speakers and of course, all of the attendees and all of the whole community.
Duaa
Yes. Can we talk about just how nice everyone was at Button? It was not a single pretentious person in the whole bunch. This is my very first conference. I really appreciate it. I really appreciate how humble everyone was, how free everyone was to give their advice, their opinions, share their knowledge. It was very kind and generous. And I can't wait until next year.
Patrick
… generous is the right word. The fact that people are sharing all this knowledge shows that people, they don't care about making their own. Obviously, they do care about their careers, but they care more about the health of the industry, which is a great feeling. All right. That's awesome. Thank you all so much for jumping on and having a chat about the conference. Hopefully, we'll be able to do this again next year, maybe in person, depending on how things go.